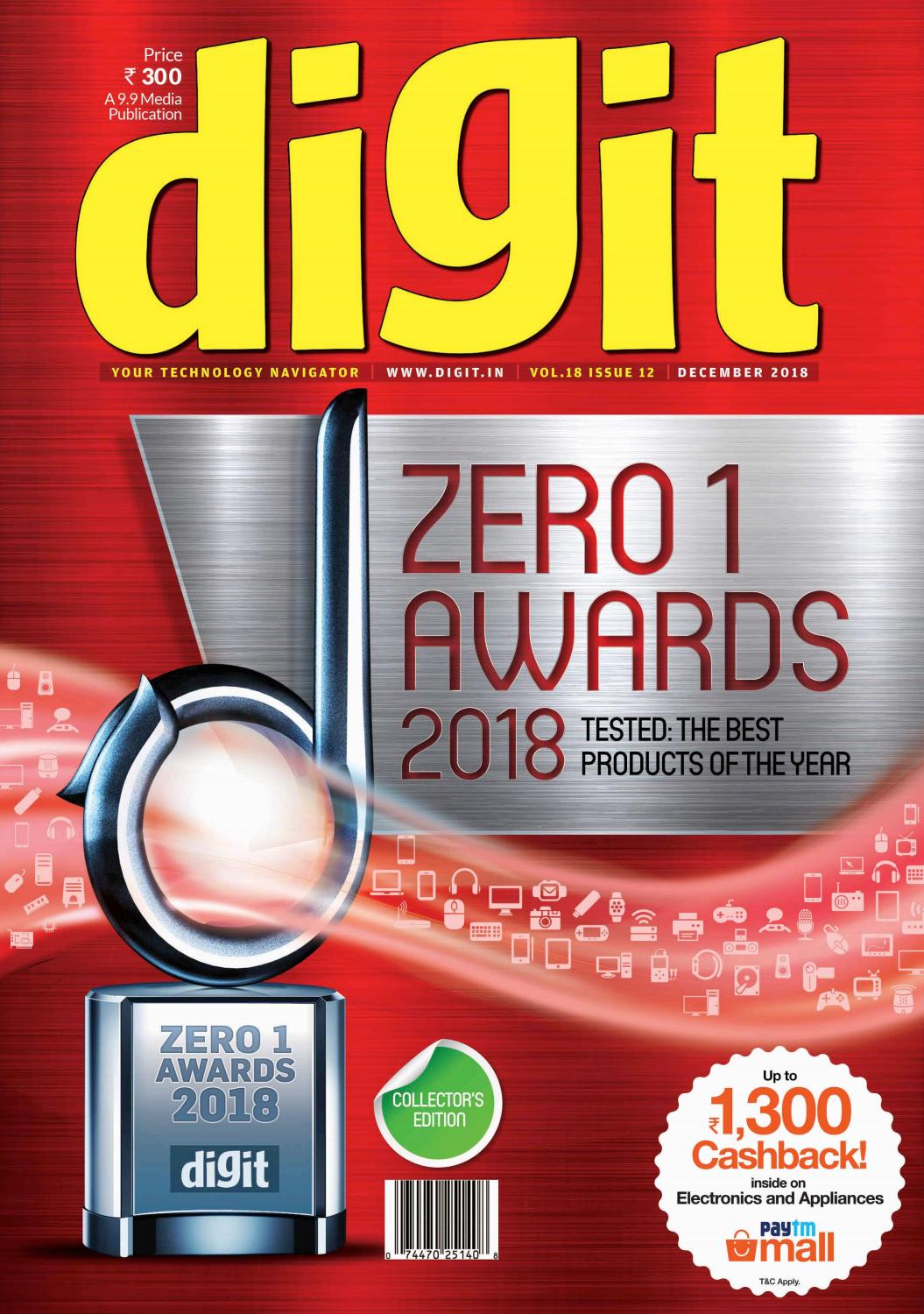 Digit Magazine
$17.95 – $207.45
Digit December Saturday 01 2018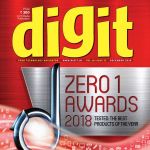 Zero1 Awards 2018 Tested: The Best Products of the year Subscription Now
Digit November Thursday 01 2018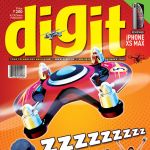 The Drones are here! Take a look at the drone story in India so far and what the future is shaping up to be like. We also explore some of the most interesting work in the area, be it by the military, by startups or by the DIYers and enthusiasts across India. Subscription Now
Digit October Monday 01 2018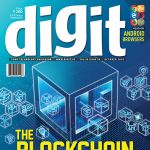 A look at how blockchain technology and its application in various sectors will change the way we do things in India. Subscription Now
Digit September Saturday 01 2018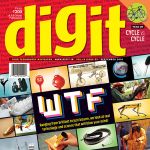 WTF: Ranging from brilliant to just bizarre, we look at real technology and science that will blow your mind! Subscription Now
Digit August Wednesday 01 2018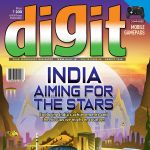 India : Aiming for the stars This Independence month, It's all about celebrating India and our achievements in multiple fields like space exploration, military, startups, agriculture and even some of the hiccups we are going to encounter on the way to further success. Subscription Now
Digit July Sunday 01 2018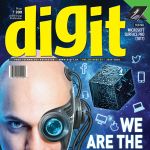 We are the Borg! What if we told you that we're already cyborgs? That's not necessarily a good thing though. Don't worry, resistance may not be futile… Learn about the wacky – from body hacking to transhumanism, and also look at how technology will integrate into our biological selves. That's not all, we also look at how UX and UI design may need to be completely reimagined in the near future, when we've been assimilated by tech. Subscription Now
Digit June Friday 01 2018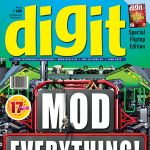 Cover Story : Mod Everything and The Next Decade Why settle for a stock experience when you can customise everything? re focusing on everything that you can do to improve your experience with your personal computers and gadgets. In the second half of the magazine, we're ponder about all that science and technology have in store for us over the next decade. We even reached out to industry experts to get their opinions on how the hottest technology domains will evolve over the next 10 years. Subscription Now
Digit May Tuesday 01 2018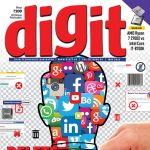 Delete Yourself After the recent turn of events, almost everybody is worried about big corporations using their data to influence their decisions. We explore how it has been done, who else does it and how you can mess with the system. Subscription Now
Digit April Sunday 01 2018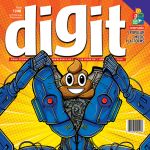 Beyond the BULL Don't you hate it when tech companies invent mumbo jumbo to market their new products. When specifications that look good on paper don't really match up to real world performance? You should be pissed, after all, you are paying with your hard earned money and a steeping pile of bullshit is the last thing you want. In this Digit issue, we are unmasking the technobabble that tech companies rely on rather than pure R&D. With this issue, we aim to wisen you up to all these marketing tactics and so that you can approach your next purchase as a better informed consumer. Subscription Now
Digit March Thursday 01 2018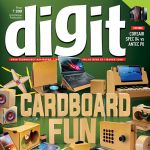 Description
Buy (Order online) Digit Monthly Magazine (Magasin) Now.
Digit Monthly Magazine December 2018 Issue Cover Story : Zero 1 Awards 2018 Tested: The Best Products of the year
Digit is an Indian monthly technology magazine published by 9.9 Media. According to the last Indian Readership Survey results that mentioned it (IRS 2011 Q1) it has a readership of about 230,000. The IRS surveys have always shown Digit to be the most read technology magazine in India, higher than even the combined readership of its peers. It is circulated in India officially, but also reaches Nepal, Sri Lanka, Oman, Dubai and some other countries through unofficial channels. It was started in 2001 by Jasubhai Digital Media Pvt. Ltd, a company that was later acquired by 9.9 Media in 2007.
Digiit Monthly Magazine prices are inclusive of shipping and handling through USPS. (for US deliveries). For other Countries shipping will be handled through their Postal Services (like Airmail in India). Address for delivery (Subscription) can be changed anytime. Please mail us the changed address details to info@magazinesemporium.com.
Digit Monthly Magazine subscriptions will commence either from current issue or from next coming issue. The Monthly English Magazine will be shipped immediately on getting the issues from the publisher. They are inclusive of Diwali and Annual issues. Any special issues will also be sent free.
Subscribe weekly/monthly/yearly magazines - We ship to USA [ United States ], Alabama AL , Alaska AK , Arizona AZ , Arkansas AR , California CA , Colorado Co , Connecticut CT , Delaware DE , Florida FL , Georgia GA , Hawaii HI , Idaho ID , Illinois IL , Indiana IN , Iowa IA , Kansas KS , Kentucky KY , Louisiana LA , Maine ME , Maryland MD , Massachusetts MA , Michigan MI , Minnesota MN , Mississippi MS , Missouri MO , Montana MT , Nebraska NE , Nevada NV , New Hampshire NH , New Jersey NY , New Mexico NM , New York NY , North Carolina NC , North Dakota ND , Ohio OH , Oklahoma OK , Oregon OR , Pennsylvania PA , Rhode Island RI , South Carolina SC , South Dakota SD , Tennessee TN , Texas TX, Utah UT , Vermont VT , Virginia VA , Washington WA , West Virginia WV , Wisconsin WI , Wyoming WY
Australia [ AU ], Austria, Bahrain, Bangladesh, Barbados, Belarus, Bermuda, Bhutan, Botswana, Brunei Darussalam, Bulgaria, Cayman Islands, Cambodia, China [ CN ], Cyprus, Egypt, Eritrea, Estonia, Ethiopia, Fiji, France [ FR ], Georgia, Germany, Ghana, Greece [ GR ], Hong Kong, Hungary, Iceland, Ireland, Italy [ IT ], Japan, Jordan, Kenya, Latvia, Macao ( China )
Malaysia, Mauritius, Malawi, Mongolia, Morocco, Namibia, Nauru, Nepal, Netherlands [ NL ], New Zealand [ NZ ], Oman, Philippines, Poland, Portugal, Qatar, Romania, Russia, Senegal, Singapore [ SG ], South Africa, Spain, Switzerland, Taiwan, Tanzania, Thailand, Turkey, United Arab Emirates [ UAE ], Ukraine, United Kingdom [ UK]