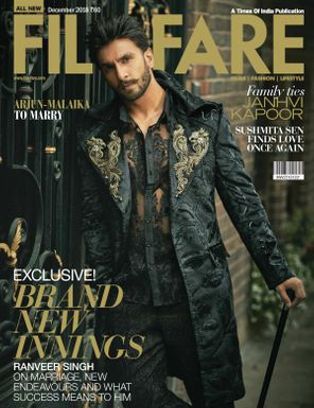 Film Fare Magazine
$11.95 – $267.45
FilmFare December Saturday 01 2018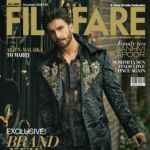 FilmFare November Thursday 01 2018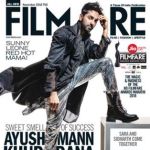 Sunny Leone red hot mama, Sweet Smell of Success Ayushmann Khurrana, Sara and Sidharth come together, Priyanka's bridal shower in new york. The highlights of the recently held Jio Filmfare Awards Marathi 2018 Subscription Now
FilmFare October Monday 01 2018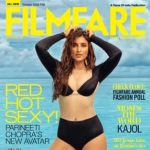 Parineeti Chopra offers a sizzling commentary on life, love and career Subscription Now
FilmFare September Saturday 01 2018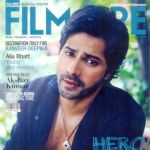 Hero No.1 Varun Dhawan, Destination Italy for Ranveer-Deepika, Alia Bhatt Young and restless, MidasMan Akshay Kumar, Sidharth Kiara Bond big time, Jio Filmfare Polling form Inside Subscription Now
FilmFare August Wednesday 01 2018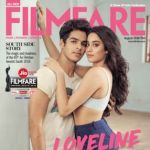 Young hopefuls Ishaan Khatter and Janhvi Kapoor tell it like it is. A fly-on-the-wall account of the dazzling drama unfolding on the night of the 65th Jio Filmfare Awards South 2018 Subscription Now
FilmFare July Sunday 01 2018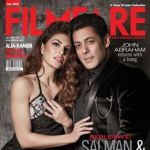 Salman Khan and Jacqueline Fernandez speak on success, survival and showbiz, John Abraham returns with a Bang, Priyanka dating Nick Jonas, Alia Ranbir Red Hot Romance Subscription Now
FilmFare June Friday 01 2018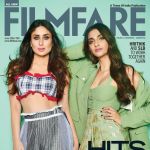 Hrithik and SLB to work together again, HITS & MRS Kareena Kapoor Khan Sonam Kapoor Ahuja The glamazons are ready to slay showbiz yet again, Varun Dhawan Nation's No.1 heartthrob Subscription Now
FilmFare May Tuesday 01 2018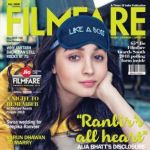 On the one hand it covers the grand Jio Filmfare Awards Punjabi 2018 with all the razzmatazz. Alia Bhatt opens up on Ranbir Kapoor, her career and more, Swiss wedding for deepika and ranveer, Varun Dhawan to marry, Why Amitabh Bachchan still rocks at 75 Subscription Now
FilmFare April Sunday 01 2018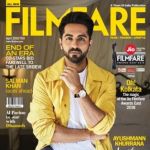 On the one hand it covers the grand Jio Filmfare Awards East 2018 with all the razzmatazz. On the other it pays a tribute to the late Sridevi, who passed away tragically in February. Filmfare traces her life and times with rare pictures. Also, Ayushmann Khurrana, the common man's hero, gives an insight into his unique journey. Subscription Now
FilmFare March Thursday 01 2018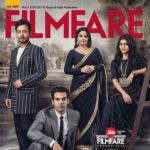 Description
Buy (Order online) Film Fare Monthly Magazine (Magasin) Now.
Film Fare Monthly Magazine December 2018 Issue: COVER STORY: Arjun Malaika To Marry, Family Ties Janhvi Kapoor, Sushmita Sen Finds love once again, Exclusive! Brand New Innings Ranveer Singh on Marriage, New Endeavours and what Success Means to him, Bobby Deol is back in the race.
For over five decades now, Filmfare has been the official handbook on everything Bollywood for the diehard fan, which, in India is almost everyone. It is also a magazine that film stars think of first and trust most when they want to open up to their fans. With its exclusive interviews, classy photo-shoots, insider stories, sneak peeks, Bollywood fashion coverage, movie reviews and special features, Filmfare captures Bollywood's biggest stars and divas at their most colourful & candid best. As India's No. 1 entertainment magazine, Filmfare has through the years, turned from a monthly into a fortnightly, launched an edition devoted to the Southern film industry and gained a readership of more than 2 million fans! There is no better evidence of Filmfare's hold on the industry than the Filmfare Awards.
Film Fare Monthly Magazine prices are inclusive of shipping and handling through USPS. (for US deliveries). For other Countries shipping will be handled through their Postal Services (like Airmail in India). Address for delivery (Subscription) can be changed anytime. Please mail us the changed address details to info@magazinesemporium.com.
Film Fare Monthly Magazine subscriptions will commence either from current issue or from next coming issue. Film Fare Monthly English Magazine will be shipped immediately on getting the issues from the publisher. They are inclusive of Diwali and Annual issues. Any special issues will also be sent free.
Subscribe weekly/monthly/yearly magazines - We ship to USA [ United States ], Alabama AL , Alaska AK , Arizona AZ , Arkansas AR , California CA , Colorado Co , Connecticut CT , Delaware DE , Florida FL , Georgia GA , Hawaii HI , Idaho ID , Illinois IL , Indiana IN , Iowa IA , Kansas KS , Kentucky KY , Louisiana LA , Maine ME , Maryland MD , Massachusetts MA , Michigan MI , Minnesota MN , Mississippi MS , Missouri MO , Montana MT , Nebraska NE , Nevada NV , New Hampshire NH , New Jersey NY , New Mexico NM , New York NY , North Carolina NC , North Dakota ND , Ohio OH , Oklahoma OK , Oregon OR , Pennsylvania PA , Rhode Island RI , South Carolina SC , South Dakota SD , Tennessee TN , Texas TX, Utah UT , Vermont VT , Virginia VA , Washington WA , West Virginia WV , Wisconsin WI , Wyoming WY
Australia [ AU ], Austria, Bahrain, Bangladesh, Barbados, Belarus, Bermuda, Bhutan, Botswana, Brunei Darussalam, Bulgaria, Cayman Islands, Cambodia, China [ CN ], Cyprus, Egypt, Eritrea, Estonia, Ethiopia, Fiji, France [ FR ], Georgia, Germany, Ghana, Greece [ GR ], Hong Kong, Hungary, Iceland, Ireland, Italy [ IT ], Japan, Jordan, Kenya, Latvia, Macao ( China )
Malaysia, Mauritius, Malawi, Mongolia, Morocco, Namibia, Nauru, Nepal, Netherlands [ NL ], New Zealand [ NZ ], Oman, Philippines, Poland, Portugal, Qatar, Romania, Russia, Senegal, Singapore [ SG ], South Africa, Spain, Switzerland, Taiwan, Tanzania, Thailand, Turkey, United Arab Emirates [ UAE ], Ukraine, United Kingdom [ UK]