Gokulam Magazine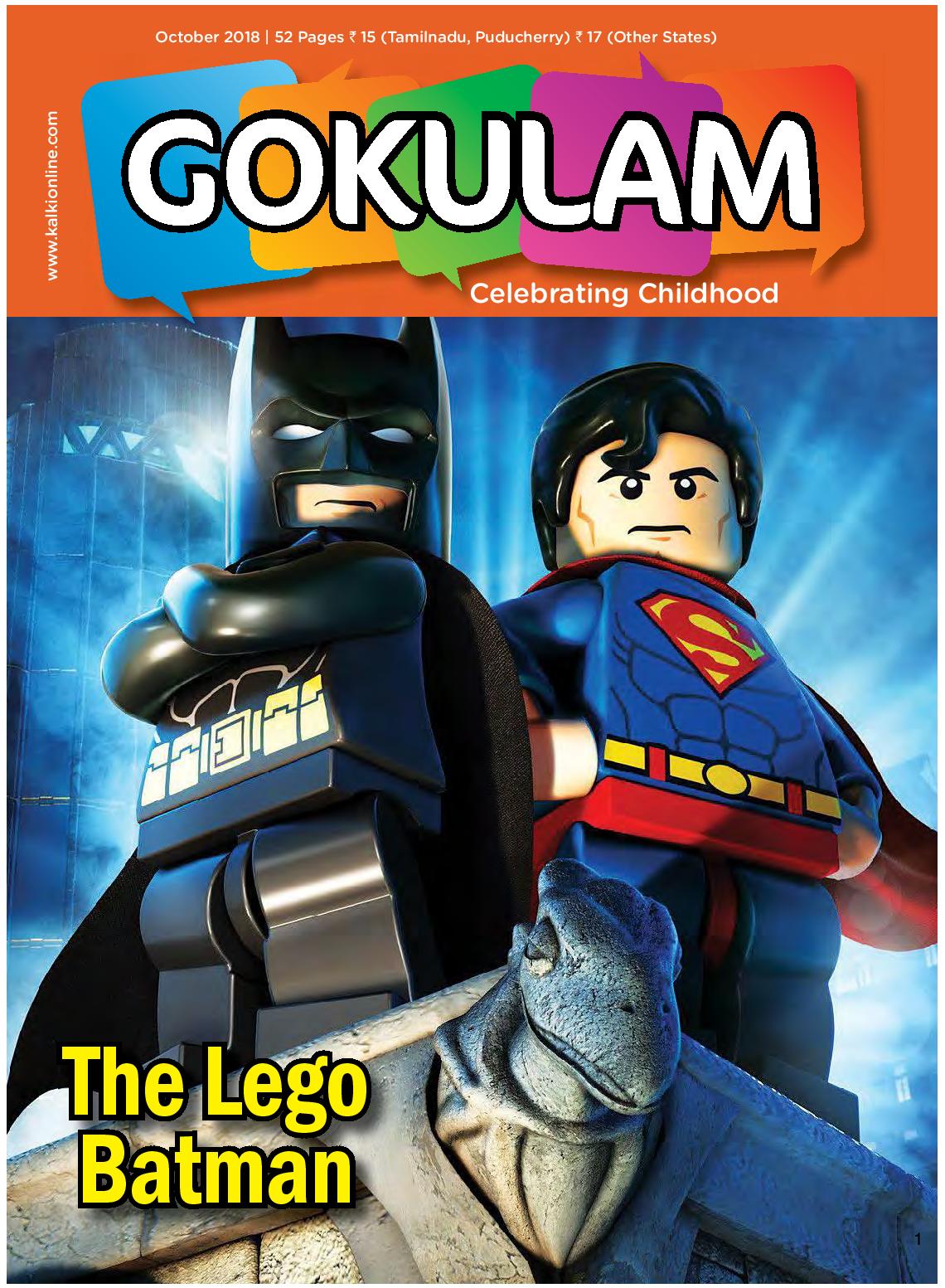 Gokulam Magazine
$8.95 – $97.45
Gokulam English Magazine October Monday 01 2018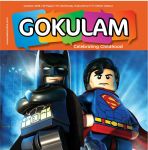 GANESHA-THE LOVABLE GOD, Inventor and Invention, Well-being through Nutrition!, GANESHA IDOL MAKING, Initiative Green by SEVALAYA!, A RIOT OF COLOURS, LAUGH…LAUGH… LAUGH…, The Good Tempered Man, SPORTS, Aspiring Artists, Deserts, SPORTS, The Historic Visit! MY SERIES, GRANDMA WORM, VIEWPOINT Subscription Now
Gokulam English Magazine September Saturday 01 2018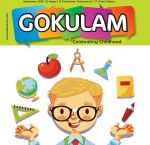 THE LOVABLE GOD, Initiative Green by SEVALAYA!, Inventor and Invention, Well-being through Nutrition!, The Historic Visit!, MY SERIES, GANESHA IDOL MAKING, A RIOT OF COLOURS, LAUGH…LAUGH… LAUGH…, The Good Tempered Man, Aspiring Artists Subscription Now
Gokulam English Magazine August Wednesday 01 2018

DOLLS OF JAPAN… Best examples to Follow, Welcome… Rains! Dilip Banerjee, Rise Above Plastic!, MY Gadget MY SERIES, oddments carotenoids – plant, MEGA EVENTS SPORTS, MY GRANDPA TURNS 80!, Nurture our Culture, Aspiring Artists, super Foods of the Future, Satellites Subscription Now
Gokulam English Magazine July Sunday 01 2018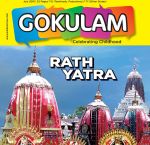 Best examples to Follow, Rafael Nadal – The King of Clay, Beware what you Share!, Raining Octopus and Starfish!, GRANDMA WORM, oddments – Blueberries, Emojis vs Texts – VIEWPOINT, Bruno Bear and the Crabs Subscription Now
Gokulam English Magazine June Friday 01 2018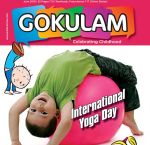 Benefits of yoga for children, Mesmerising Mythology (retold by Ashwini Vinodh), NEET: NOT SO NEAT!, SHORT STORY Greed leads to GRIEF!, *American astronaut Alan…, Besan bread toast PARTY PALATE, GRANDMA WORM Subscription Now
Gokulam English Magazine May Tuesday 01 2018

Party Palate. Animals Facing Extinction. Purses for Princesses! Subscription Now
Gokulam English Magazine April Sunday 01 2018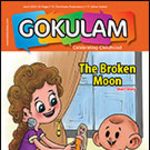 The Broken Moon – short story Subscription Now
Gokulam English Magazine March Thursday 01 2018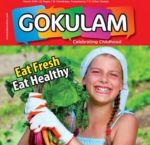 Description
Buy (Order online) Gokulam Monthly Magazine (Magasin) Now.
Gokulam Monthly Magazine October 2018 Issue: GANESHA-THE LOVABLE GOD, Inventor and Invention, Well-being through Nutrition!, GANESHA IDOL MAKING, Initiative Green by SEVALAYA!, A RIOT OF COLOURS, LAUGH…LAUGH… LAUGH…, The Good Tempered Man, SPORTS, Aspiring Artists, Deserts, SPORTS, The Historic Visit! MY SERIES, GRANDMA WORM<, VIEWPOINT
GOKULAM ENGLISH – Children's monthly magazine.It is Kids magazine.It presents very interesting stories for children to read with very good presentation.
Gokulam Monthly Magazine prices are inclusive of shipping and handling through USPS. (for US deliveries). For other Countries shipping will be handled through their Postal Services (like Airmail in India). Address for delivery (Subscription) can be changed anytime. Please mail us the changed address details to info@magazinesemporium.com.
The Monthly Magazine subscriptions will commence either from current issue or from next coming issue. The Monthly English Magazine will be shipped immediately on getting the issues from the publisher.
They are inclusive of Diwali and Annual issues. Any special issues will also be sent free.
Subscribe weekly/monthly/yearly magazines - We ship to USA [ United States ], Alabama AL , Alaska AK , Arizona AZ , Arkansas AR , California CA , Colorado Co , Connecticut CT , Delaware DE , Florida FL , Georgia GA , Hawaii HI , Idaho ID , Illinois IL , Indiana IN , Iowa IA , Kansas KS , Kentucky KY , Louisiana LA , Maine ME , Maryland MD , Massachusetts MA , Michigan MI , Minnesota MN , Mississippi MS , Missouri MO , Montana MT , Nebraska NE , Nevada NV , New Hampshire NH , New Jersey NY , New Mexico NM , New York NY , North Carolina NC , North Dakota ND , Ohio OH , Oklahoma OK , Oregon OR , Pennsylvania PA , Rhode Island RI , South Carolina SC , South Dakota SD , Tennessee TN , Texas TX, Utah UT , Vermont VT , Virginia VA , Washington WA , West Virginia WV , Wisconsin WI , Wyoming WY
Australia [ AU ], Austria, Bahrain, Bangladesh, Barbados, Belarus, Bermuda, Bhutan, Botswana, Brunei Darussalam, Bulgaria, Cayman Islands, Cambodia, China [ CN ], Cyprus, Egypt, Eritrea, Estonia, Ethiopia, Fiji, France [ FR ], Georgia, Germany, Ghana, Greece [ GR ], Hong Kong, Hungary, Iceland, Ireland, Italy [ IT ], Japan, Jordan, Kenya, Latvia, Macao ( China )
Malaysia, Mauritius, Malawi, Mongolia, Morocco, Namibia, Nauru, Nepal, Netherlands [ NL ], New Zealand [ NZ ], Oman, Philippines, Poland, Portugal, Qatar, Romania, Russia, Senegal, Singapore [ SG ], South Africa, Spain, Switzerland, Taiwan, Tanzania, Thailand, Turkey, United Arab Emirates [ UAE ], Ukraine, United Kingdom [ UK]