Grehlakshmi Magazine
ग्रहलक्ष्मी मासिक मुद्दा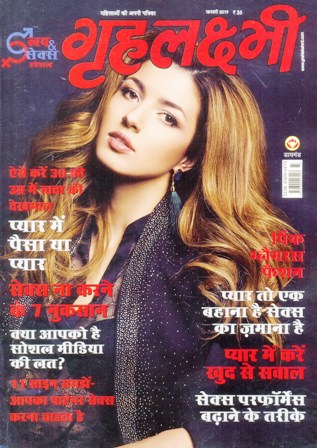 Grehlakshmi Magazine
$9.95 – $111.45
Grehlakshmi (ग्रहलक्ष्मी) February Friday 01 2019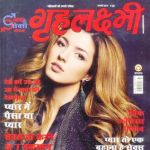 Grehlakshmi (ग्रहलक्ष्मी) January Tuesday 01 2019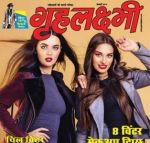 Grehlakshmi (ग्रहलक्ष्मी) December Saturday 01 2018

Grehlakshmi (ग्रहलक्ष्मी) November Thursday 01 2018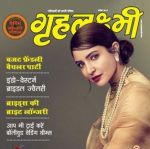 Grehlakshmi (ग्रहलक्ष्मी) October Monday 01 2018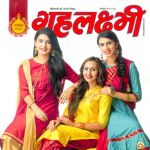 Grehlakshmi (ग्रहलक्ष्मी) September Saturday 01 2018
Grehlakshmi (ग्रहलक्ष्मी) August Wednesday 01 2018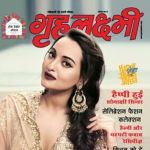 Grehlakshmi (ग्रहलक्ष्मी) July Sunday 01 2018

Grehlakshmi (ग्रहलक्ष्मी) June Friday 01 2018

Grehlakshmi (ग्रहलक्ष्मी) May Tuesday 01 2018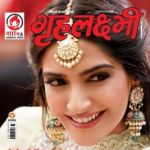 Grehlakshmi (ग्रहलक्ष्मी) April Sunday 01 2018

Grehlakshmi (ग्रहलक्ष्मी) March Thursday 01 2018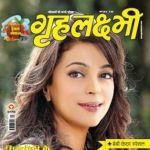 Description
Buy (Order online) Grehlakshmi Monthly Magazine (Magasin) Now.
Grehlakshmi Monthly Magazine फरवरी 2019 मासिक पत्रिका
गृहलक्ष्मी महिलाओं की सर्वाधिक पढ़ी जाने वाली मासिक पत्रिका है। गृहलक्ष्मी में महिलाओं के पसंदीदा विषयों पर पारिवारिक रुचि की सामग्री के साथ-साथ महिला समस्याओं पर विचार मंथन भी किया जाता है। पत्रिका में शामिल प्रमुख विषयों में ब्यूटी, फैशन, रिश्तेनाते, सामाजिक जागरूकता, स्वास्थ्य, खानपान, लालन-पालन प्रमुख हैं।
Grahlaxmi is the fastest growing women's monthly in Hindi and it perfectly fits into the framework of a contemporary woman's complete magazine under the flagship of Diamond Magazine Pvt Ltd, New Delhi. Our magazine is a right mix of content for all age groups of women. With articles ranging from sensitive issues to fun frolic and the latest in Bollywood, it offers content for all to read. Our columns on Women social awareness, Money matters, Career, Teen Funda, and Celebrity Couple are amongst few which are extremely popular with the younger genre of readers. Other interesting columns include articles on Beauty, Cookery, Humour and of course stories, to name a few. Our magazine is a collection of rich comprehensive diverse content. Though we have a wellequipped team of journalists with us, we get varied and specific inputs from the leaders in each category. Our panel of celebrities includes names like Saakshi Tanwar (who contributes to our Grehlakshmi Cares column), Apra Mehta, advises our reader on family matters. We have Sanjeev Kapoor's Khana Khazana, Ashok Chakradhar's humour. Apart from this we have well known names like Shahnaz Hussain, Blossom Kochar, Sanjay Chugh, Dr.Sunny Bakshi, Vimla Patil, Neeta Raheja, Javed Habib, Chaitanya Kirti, Dr. Kiran Bedi, Neeta Mehta, Manish Arora, Aparna Chandra, Dr. Shyama Choma and Vandana Luthra, who are also a part of our panel.
Grehlakshmi Monthly Magazine prices are inclusive of shipping and handling through USPS. (for US deliveries). For other Countries shipping will be handled through their Postal Services (like Airmail in India). Address for delivery (Subscription) can be changed anytime. Please mail us the changed address details to info@magazinesemporium.com.
Grehlakshmi Monthly Magazine subscriptions will commence either from current issue or from next coming issue. Grehlakshmi maheene ke Hindi Magazine will be shipped immediately on getting the issues from the publisher. They are inclusive of Diwali and Annual issues. Any special issues will also be sent free.
Subscribe weekly/monthly/yearly magazines - We ship to USA [ United States ], Alabama AL , Alaska AK , Arizona AZ , Arkansas AR , California CA , Colorado Co , Connecticut CT , Delaware DE , Florida FL , Georgia GA , Hawaii HI , Idaho ID , Illinois IL , Indiana IN , Iowa IA , Kansas KS , Kentucky KY , Louisiana LA , Maine ME , Maryland MD , Massachusetts MA , Michigan MI , Minnesota MN , Mississippi MS , Missouri MO , Montana MT , Nebraska NE , Nevada NV , New Hampshire NH , New Jersey NY , New Mexico NM , New York NY , North Carolina NC , North Dakota ND , Ohio OH , Oklahoma OK , Oregon OR , Pennsylvania PA , Rhode Island RI , South Carolina SC , South Dakota SD , Tennessee TN , Texas TX, Utah UT , Vermont VT , Virginia VA , Washington WA , West Virginia WV , Wisconsin WI , Wyoming WY
Australia [ AU ], Austria, Bahrain, Bangladesh, Barbados, Belarus, Bermuda, Bhutan, Botswana, Brunei Darussalam, Bulgaria, Cayman Islands, Cambodia, China [ CN ], Cyprus, Egypt, Eritrea, Estonia, Ethiopia, Fiji, France [ FR ], Georgia, Germany, Ghana, Greece [ GR ], Hong Kong, Hungary, Iceland, Ireland, Italy [ IT ], Japan, Jordan, Kenya, Latvia, Macao ( China )
Malaysia, Mauritius, Malawi, Mongolia, Morocco, Namibia, Nauru, Nepal, Netherlands [ NL ], New Zealand [ NZ ], Oman, Philippines, Poland, Portugal, Qatar, Romania, Russia, Senegal, Singapore [ SG ], South Africa, Spain, Switzerland, Taiwan, Tanzania, Thailand, Turkey, United Arab Emirates [ UAE ], Ukraine, United Kingdom [ UK]