Just for Women Magazine JFW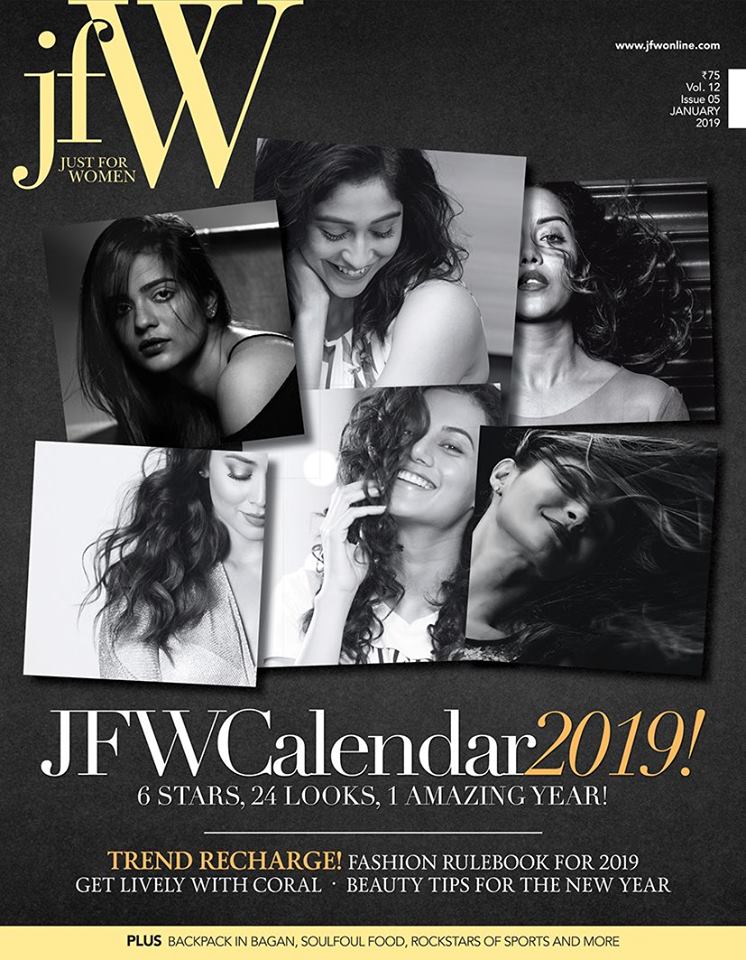 Just for Women Magazine JFW
$13.95 – $160.45
Just For Women January Tuesday 01 2019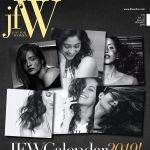 6 stars, 24 Looks, 1 Amazing Year!, Read all about the #JFWCalendar2019 with Aishwarya Rajesh, Regina Cassandra, Taapsee Pannu, Shriya Saran, Andrea Jeremiah, Raiza Wilson, Trending Recharge! Fashion RuleBook for 2019 Get Lively with coral – Beauty Tips for the New Year Subscription Now
Just For Women December Saturday 01 2018

Pooja Kumar on why India will always be home to her, Slices of joy cake recipes for a scrumptious Christmas spread, It's time for IBIZA! Back to the Party Land!, Couture from Kochi Poornima Indrajith on Molly wood Fashion, Fashion Overhaul! Subscription Now
Just For Women November Thursday 01 2018

Food & sex indulge with no limits, 4 women with unique jobs when passion turns to offbeat careers, No child's play! Parenting 101 raise 'EM Right, Tiny Tot Fashion, Think before you snack the ultimate guide to food labels, Try This Lunchbox Ideas for picky eaters, "I dream of a day when our choices are not questioned and our space is not violated" #METOO Chinmayi and the movement that rages on Subscription Now
Just For Women October Monday 01 2018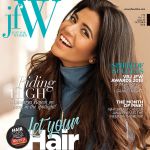 Just For Women September Saturday 01 2018

Simran All set & excited for her comeback, Trending at Eleven best and bizarre trends of 2018, 11th Anniversary Special, Fashion Forward Behind the Brands that Rock the Ramp, check out the All new Sruthi collection from the house of Nalli Subscription Now
Just For Women August Wednesday 01 2018

Sugar Rush, The friendship algorithm, Andrea Jeremiah on cover page, create your own roommate Agreement. Get ready as we are gearing up for a spectacular 10th edition of VBJ JFW Awards to Celebrate the Spirit of Success!! Stay Tuned! Subscription Now
Just For Women July Sunday 01 2018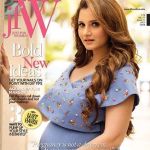 "Pregnancy is not a deterrent. It empowers and inspires!" Sania Mirza on Motherhood & her comeback Motto, 3 ways to pump up your style instantly, bold new ideas get your nails on point with DIY Tips Subscription Now
Just For Women June Friday 01 2018

Menen Magic Nithya Menen's new sweet and spicy Avatar!, A traveller's high Kasol and its sights, Turn off the heat! Sun Blockers You can't say no to, glam on! Sexy Hair. hell yeah!, get your glam on with the styles & accessories of the season, sex on the menu take your pick of luxe lingerie & bedroom toys, 10 ways to live large in your small apartment, from food to fabulous Rashmi's inspiring startup story Subscription Now
Just For Women May Tuesday 01 2018

Punjabi Treats to get your taste buds dancing, ON THE ROCKS go bold with edgy stone accessories, MUM'S THE WORD AN inseparable match: sneha and her little man, our mom manual, how hidden sugars can eat at your child's health, 10 beauty hacks to stay gorgeous through the summer, dont let your gulit eat you, kid proof your home Subscription Now
Just For Women April Sunday 01 2018

Bold & Beautiful Rima Kallingal in the cover picture, Summer Vibes Move out the Fats this season, Eye Candy get your glam quotient on with these shades, Yellow Trinkets for a Sunny Wardrobe Subscription Now
Just for Women March Thursday 01 2018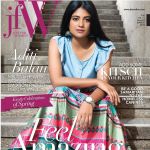 Aditi Balan Melting hearts with her emotion packed performance, Exotic Celebration of Springs, Add some KITSCH in your kitchen, Be a good samaritan to the homeless canines. Subscription Now
Description
Buy (Order online) Just for Women Monthly Magazine (Magasin) Now.
Just for Women Monthly Magazine January 2019 Issue: 6 stars, 24 Looks, 1 Amazing Year!, Read all about the #JFWCalendar2019 with Aishwarya Rajesh, Regina Cassandra, Taapsee Pannu, Shriya Saran, Andrea Jeremiah, Raiza Wilson, Trending Recharge! Fashion RuleBook for 2019 Get Lively with coral – Beauty Tips for the New Year
Just for Women Launched in 2007, South India's leading women's magazine, JFW reflects the essence of the progressive South Indian woman in all her myriad glory. With its stylish content and classy designs every edition of JFW resonates with its tagline – Stylish. Spirited. Smart.
Just for Women Monthly Magazine prices are inclusive of shipping and handling through USPS. (for US deliveries). For other Countries shipping will be handled through their Postal Services (like Airmail in India). Address for delivery (Subscription) can be changed anytime. Please mail us the changed address details to info@magazinesemporium.com.
Just for Women Monthly Magazine subscriptions will commence either from current issue or from next coming issue. Just for Woman Monthly English Magazine will be shipped immediately on getting the issues from the publisher. They are inclusive of Diwali and Annual issues. Any special issues will also be sent free.
Subscribe weekly/monthly/yearly magazines - We ship to USA [ United States ], Alabama AL , Alaska AK , Arizona AZ , Arkansas AR , California CA , Colorado Co , Connecticut CT , Delaware DE , Florida FL , Georgia GA , Hawaii HI , Idaho ID , Illinois IL , Indiana IN , Iowa IA , Kansas KS , Kentucky KY , Louisiana LA , Maine ME , Maryland MD , Massachusetts MA , Michigan MI , Minnesota MN , Mississippi MS , Missouri MO , Montana MT , Nebraska NE , Nevada NV , New Hampshire NH , New Jersey NY , New Mexico NM , New York NY , North Carolina NC , North Dakota ND , Ohio OH , Oklahoma OK , Oregon OR , Pennsylvania PA , Rhode Island RI , South Carolina SC , South Dakota SD , Tennessee TN , Texas TX, Utah UT , Vermont VT , Virginia VA , Washington WA , West Virginia WV , Wisconsin WI , Wyoming WY
Australia [ AU ], Austria, Bahrain, Bangladesh, Barbados, Belarus, Bermuda, Bhutan, Botswana, Brunei Darussalam, Bulgaria, Cayman Islands, Cambodia, China [ CN ], Cyprus, Egypt, Eritrea, Estonia, Ethiopia, Fiji, France [ FR ], Georgia, Germany, Ghana, Greece [ GR ], Hong Kong, Hungary, Iceland, Ireland, Italy [ IT ], Japan, Jordan, Kenya, Latvia, Macao ( China )
Malaysia, Mauritius, Malawi, Mongolia, Morocco, Namibia, Nauru, Nepal, Netherlands [ NL ], New Zealand [ NZ ], Oman, Philippines, Poland, Portugal, Qatar, Romania, Russia, Senegal, Singapore [ SG ], South Africa, Spain, Switzerland, Taiwan, Tanzania, Thailand, Turkey, United Arab Emirates [ UAE ], Ukraine, United Kingdom [ UK]