Malayala Manorama Sambadhyam Magazine
സമ്പാദ്യം പ്രതിമാസ ഇഷ്യു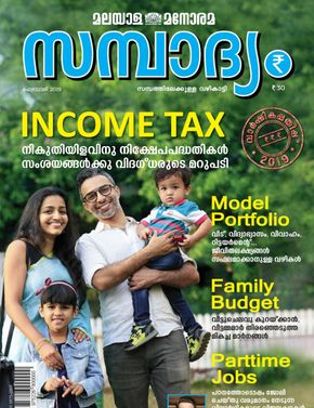 Malayala Manorama Sambadhyam Magazine
$8.95 – $93.45
Sambadhyam (സമ്പാദ്യം) February Friday 01 2019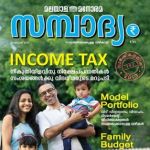 Experts opinion to start investment for Income Tax saving, Family Budget, Part time jobs Subscription Now
Sambadhyam (സമ്പാദ്യം) January Tuesday 01 2019

Six business which can be started easily Subscription Now
Sambadhyam (സമ്പാദ്യം) December Saturday 01 2018

Sambadhyam (സമ്പാദ്യം) November Thursday 01 2018
Best 25 shares for investment Subscription Now
Sambadhyam (സമ്പാദ്യം) October Monday 01 2018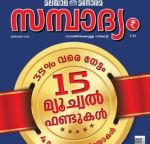 Details on 15 mutual which give returns upto 35%
Sambadhyam (സമ്പാദ്യം) September Saturday 01 2018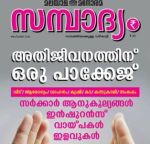 Everything you need to know about insurance, claims, loans etc. Subscription Now
Sambadhyam (സമ്പാദ്യം) August Wednesday 01 2018

Onam Special edition Subscription Now
Sambadhyam (സമ്പാദ്യം) July Sunday 01 2018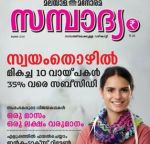 Success stories of who are earning more than one lakh per month Subscription Now
Sambadhyam (സമ്പാദ്യം) June Friday 01 2018

How to get 1 crore insurance coverage for family Subscription Now
Sambadhyam (സമ്പാദ്യം) May Tuesday 01 2018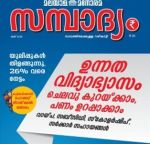 Special coverage on Higher education and how to utilise loans and scholarships. Subscription Now
Description
Buy (Order online) Malayala Manorama Sampadyam Monthly Magazine (Magasin) Now.
Sampadyam Monthly Magazine ഫെബ്രുവരി 2019 പ്രതിമാസ ഇഷ്യു : Experts opinion to start investment for Income Tax saving, Family Budget, Part time jobs
Sampadyam is a morning newspaper, in Malayalam language, published from Kottayam, Kerala, India by Malayala Manorama Company Limited, Headed by Mammen Mathew .It was first published as a weekly on 22 March 1890, and currently has a readership of over 20 million (with a circulation base of over 2.1 million copies). The Malayalam title "Manorama" roughly translates to "entertainer". It is also the second oldest Malayalam newspaper in Kerala in circulation, after Deepika, which is also published from Kottayam.
According to World Association of Newspapers, as of 2011, it was the fifth most circulated newspaper in the world. According to the Audit Bureau of Circulations (ABC) 2013 figures, it is the third largest circulating newspapers in India (behind The Times of India and Dainik Jagran) and largest circulating newspaper in Kerala. Sambadyam is a personal investment magazine in Malayalam which serves as a friend and advisor in helping readers take an informed decision on Investments and Financial planning. This monthly magazine covers broad spectrum of investment options including Stocks, Mutual funds, Insurance, retirement planning and Taxes. It comes out with an attractive presentation style and simple language for a common man to follow.
Malayala Manorama Sampadhyam Monthly Magazine prices are inclusive of shipping and handling through USPS. (for US deliveries). For other Countries shipping will be handled through their Postal Services (like Airmail in India). Address for delivery (Subscription) can be changed anytime. Please mail us the changed address details to info@magazinesemporium.com.
Malayala Manorama Sampadhyam Monthly Magazine subscriptions will commence either from current issue or from next coming issue. Malayala Manorama Sambadhyam pratimasa isyu masikaMalayalam Magazine will be shipped immediately on getting the issues from the publisher. They are inclusive of Diwali and Annual issues. Any special issues will also be sent free.
Subscribe weekly/monthly/yearly magazines - We ship to USA [ United States ], Alabama AL , Alaska AK , Arizona AZ , Arkansas AR , California CA , Colorado Co , Connecticut CT , Delaware DE , Florida FL , Georgia GA , Hawaii HI , Idaho ID , Illinois IL , Indiana IN , Iowa IA , Kansas KS , Kentucky KY , Louisiana LA , Maine ME , Maryland MD , Massachusetts MA , Michigan MI , Minnesota MN , Mississippi MS , Missouri MO , Montana MT , Nebraska NE , Nevada NV , New Hampshire NH , New Jersey NY , New Mexico NM , New York NY , North Carolina NC , North Dakota ND , Ohio OH , Oklahoma OK , Oregon OR , Pennsylvania PA , Rhode Island RI , South Carolina SC , South Dakota SD , Tennessee TN , Texas TX, Utah UT , Vermont VT , Virginia VA , Washington WA , West Virginia WV , Wisconsin WI , Wyoming WY
Australia [ AU ], Austria, Bahrain, Bangladesh, Barbados, Belarus, Bermuda, Bhutan, Botswana, Brunei Darussalam, Bulgaria, Cayman Islands, Cambodia, China [ CN ], Cyprus, Egypt, Eritrea, Estonia, Ethiopia, Fiji, France [ FR ], Georgia, Germany, Ghana, Greece [ GR ], Hong Kong, Hungary, Iceland, Ireland, Italy [ IT ], Japan, Jordan, Kenya, Latvia, Macao ( China )
Malaysia, Mauritius, Malawi, Mongolia, Morocco, Namibia, Nauru, Nepal, Netherlands [ NL ], New Zealand [ NZ ], Oman, Philippines, Poland, Portugal, Qatar, Romania, Russia, Senegal, Singapore [ SG ], South Africa, Spain, Switzerland, Taiwan, Tanzania, Thailand, Turkey, United Arab Emirates [ UAE ], Ukraine, United Kingdom [ UK]