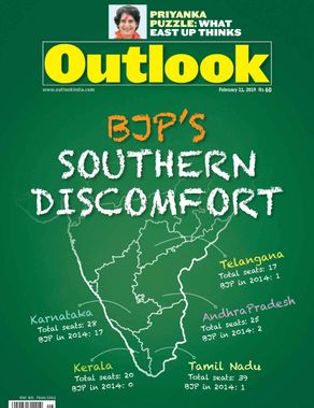 Outlook English Magazine
$5.95 – $286.45
Outlook English Magazine February Monday 11 2019

Delayed But Not Denied A 19-year-old murder mystery involving NRIs from Punjab has reopened as the long arm of the law extradites the accused from Canada to face trial in India. Final Card Out Reactions from ground zero in eastern UP after the Congress hands over the reins of the region to Priyanka Gandhi in the hope to revive the party's fortunes in the state. The Unlikely Reinforcements With three north Indian states in deficit from the recent assembly elections, the BJP seeks to bolster its chances in the south, where it has always been weak-footed, for the big polls. Back to Freedom Root On Gandhi's 71st death anniversary, we ask some of the last freedom fighters of India how they feel about the decades past and the time to come. The Blaze After Blue A look at ex-Indian cricket team players who are holding their own in the domestic games STIFF PRUNE PM Modi recieves a rose from TN deputy CM O. Panneerselvam, LETTERS, DEEP THROAT, BOOKS, GLITTERATI, DIARY Subscription Now
Outlook English Magazine February Monday 04 2019

Mahesh Rangarajan On the cause of concern sitting upon our strong democratic foundations, Mudras of a Nation Decoding India's many dances as national sub-projects. Navtej Johar What we lost when dance cultures were sanitised for the new nation. Shubha Mudgal All the noise around folk music and what it will take to save it. Ira Bhaskar Early Indian cinema imagined a brave new India, then things changed. Narayani Gupta How India's archaeological past was curated in the light of the new nation. Rta Kapur Chisti Ritu Kumar Threads of a nation, and the sari. Tapati Guha Thakurta A past painted for the future. Art as the formative nationbuilding frontier. Subscription Now
Outlook English Magazine January Monday 28 2019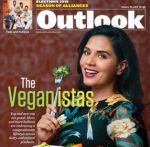 BJP and Friends In this obvious season of alliances, how is the BJP positioned?, Achy Shake Cart Are the new rules for the e-commerce industry consumer-unfriendly?, V For Very Selective While most dismiss it as a fad. a niche section of society embraces veganism for both ethical and health reasons. How does vegan-land really look like?, A Talk With Tendulkar In an exclusive interview, Sachin Tendulkar talks about the generation of Indian cricketers after him. calling them brilliant and well-settled, The Role Call Examining the recent trend of political biopics from Bollywood. The Other Wagah On the eastern front, at Akhaura in Tripura, the BSF and the Bangladesh border guards enact a Beating Retreat similar to the one at Wagah 28 January 2019 OUTLOOK LETTERS, DEEP THROAT, BOOKS, GLITTERATI, DIARY Subscription Now
Outlook English Magazine January Monday 21 2019
20 Mythotech Inc. Some of the ridiculous claims that echoed at the Indian Science Congress, the latest was held in Jalandhar recently, prove our rational faculties are still under strain 24 Another Death Squad? The chilling spate of encounters by the Karnataka police, akin to the UP police's criminal- wipeout drive, raises some disturbing questions about the law and order machinery 40 Being Laloo In 2019 The many questions surrounding the legacy of an ailing and imprisoned Laloo Yadav, still the one-man opposition for Nitish Kumar and the NDA in Bihar 56 The Wrong 'Un As CoA members Vinod Rai and Diana Edulji fight a turf war, the BCCI falls into confusion and disarray 60 Pachyderm Clinic in Town Setting an example in animal conservation efforts, a hospital comes up in Mathura that treats elephants rescued from captivity Subscription Now
Outlook English Magazine January Monday 14 2019

Nalini Natarajan The world has come to attach multiple taboos to menstruation. Move beyond. Sara Read Menstruation through millenia: a medical history of the period Ruma Satwik Ambarish Satwik Seperating the myths from the science of menstruation Sinu Joseph What they don't tell you about sanitary pads Footnotes From Earth The moon cycle in folk culture The Work Debate Is there a space for period leave? Chella Quint An essential primer on period art from around the world Graphic Language Visual protest in India in recent years Sara Hussain The Indian artists enabling a conversation Subscription Now
Outlook English Magazine December Monday 31 2018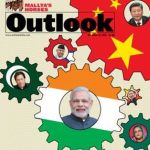 Treasure Island Sale The government plans to lease islands in Andaman and Lakshadweep to private players, experts say it will be an environmetal nightmare Map Modi For 2019 Three crucial north Indian states have stormed out of the BJP's grip. It's strategy time now. What does the Modi government have in mind for the next four months before the big polls? The Bigger Angle A part of destiny will always be common for the subcontinent, no matter what the internal politics. A look at where are neighbours stand vis-a-vis our common interests. Hail After the Storm The #MeToo wave a 'safe' distance away, some of the women who spoke out at the time are in a cold line from court cases and silent boycotts Un-Stable Their owner on the run, what has become of the horses of Vijay Mallya? Subscription Now
Outlook English Magazine December Monday 24 2018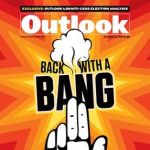 Not An Easy Fish The many complications surrounding Vijay Mallya's extradition from the UK 20 Social Value Audit A look at the corporate social responsibility landscape, the impact it is having in various sectors and the ways in which it can be more effective. Incumbent Alarm The recent assembly election results catch the BJP unawares, give a boost from the blue to the Congress. The script for 2019 will be anything but predictable. Serious Retirement Plan As he lays down his bat after a successful career, Gautam Gambhir plunges headlong into his numerous charitable/social activities. The Big Leagues of Soccer Love Mizoram is among the few states whose passion for football is reflected in the thriving culture of state leagues and on the streets, miles ahead of the national football scene Subscription Now
Outlook English Magazine December Monday 10 2018

Bank Roll & Tumble Plan? After dissolving the legislative assembly amid protest from state parties, the J&K governor stirs another controversy by taking a decision on turning J&K Bank into a PSU Everything As The Truth Propaganda pages on Facebook, unending WhatsApp forwards and constant tweets, all pushing unverified information.
How is the fake news factory structured? Flash Moves Or A Flush? Looking from 2014, who knew the biggest impacts under the BJP government would be economic in nature. A stocktaking of the four years of 'Modinomics'. Street Art Policy A walk through Allahabad, which has been repainted in vibrant colours for the Kumbh The Real Dolls For decades, American toy company Mattel moulded plastic around the most conventional ideas of beauty. That seems to be changing. More Barbies are going to be realistic. Subscription Now
Outlook English Magazine December Monday 03 2018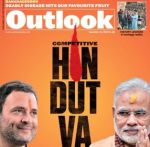 Outlook English Magazine November Monday 26 2018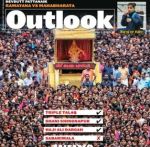 Gun Cache Reinstall Anxieties around the Citizenship Bill in Assam spark ULFA's revival Out of CEO Stock Flipkart co-founder Binny Bansal's unceremonious exit, three months after one of the most successful Indian start-ups was acquired by Walmart, raises many questions Sanctums of Democracy A local tradition-vs-law issue in a so-called progressive state snowballs to touch some fundamental debates in our democracy.
Where all can the Sabarimala fiasco lead us to? On Ram Track A view from inside the Shri Ramayana Express, Indian Railways' new train that offers you the complete 'Lord Ram' tour The Prodiguous Jabs Ensemble A look at four of the most promising women boxers in India right now who are preparing relentlessly for the Olympics in 2020 Subscription Now
Outlook English Magazine November Monday 19 2018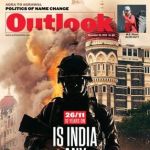 The Plot's In A Name Prayagraj on Google maps, another Ayodhya in UP and a whiff of a 'Karnavati' in Gujarat, analysing the name games of Hindutva, which are at an all-time high, Sarkar On Sarkar Tamil star Vijay touches the state government's weak nerve again in his new film. As AIADMK supporters protest, some speculate if the actor will join politics.
To Kill A Wanderer A mentally challenged person is shot dead by the security forces in Kashmir. This is not the first time it has happened, Are We More Secure? It's been ten years since the horror of the 26/11 terrorist attacks. How prepared are we now to stop such diabolical events in the future?, Last-Pitch Attempt? A debate erupts over Dhoni's inclusion in the 2019 Cricket World Cup squad Subscription Now
Outlook English Magazine November Monday 12 2018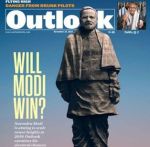 Flying Haddocks A booze test is mandatory for Indian pilots, but is seldom conducted at foreign destinations Death Stalks Nearby More and more Kashmiri militants are being gunned down near their homes—much like the killings of cops and soldiers at or near their homes The Legend of DeMo.
It's been two years since the Modi government scrapped two high-value notes in a surprise demonetisation move. We look at the fallout. Which Way Does the Hawa Blow? The battle lines are drawn, and the BJP is angling to repeat its 2014 feat. It has confidence, but is the voter as confident about the party as he was then? A Fort Full of Folk Tar, kamaicha and the like. A look at some unusual traditional instruments that are quietly receding from the public ear. Subscription Now
Description
Buy (Order online) Outlook Weekly Magazine (Magasin) Now.
Outlook Weekly Magazine February 11, 2019 Issue : Delayed But Not Denied A 19-year-old murder mystery involving NRIs from Punjab has reopened as the long arm of the law extradites the accused from Canada to face trial in India. Final Card Out Reactions from ground zero in eastern UP after the Congress hands over the reins of the region to Priyanka Gandhi in the hope to revive the party's fortunes in the state. The Unlikely Reinforcements With three north Indian states in deficit from the recent assembly elections, the BJP seeks to bolster its chances in the south, where it has always been weak-footed, for the big polls. Back to Freedom Root On Gandhi's 71st death anniversary, we ask some of the last freedom fighters of India how they feel about the decades past and the time to come. The Blaze After Blue A look at ex-Indian cricket team players who are holding their own in the domestic games STIFF PRUNE PM Modi recieves a rose from TN deputy CM O. Panneerselvam, LETTERS, DEEP THROAT, BOOKS, GLITTERATI, DIARY
'Outlook' is India's most vibrant weekly news magazine with critically and globally acclaimed print and digital editions. Now in its 23rd year, Outlook's award-winning journalism has made the important interesting with groundbreaking public-interest and investigative reportage which has fetched it the International Press Institute Award for Excellence in 2007 and the World Media Summit Award in 2014.
Published from New Delhi, and printed at multiple locations, with editorial bureaux and contributors across India and the world, the general-interest magazine combines the quirky with the cutting edge in its coverage of Indian politics, business, international relations—and arts, culture, books and trends.
The pages of Outlook have played host to the biggest names of Indian intellectualism, including its founding Editor-in-Chief, Vinod Mehta. It's currently edited by Ruben Banerjee. The Outlook Group now comprises a Hindi edition, a travel magazine (Outlook Traveller), a business magazine (Outlook Business), and a personal finance magazine (Outlook Money).
Launched in July 1998, Outlook Money has relentlessly worked as your money manager, helping you invest well, borrow wisely and spend smartly. The Outlook Money magazine has been advising its readers on finance, investing, real estate, smart savings, insurance, healthcare, travel, besides buying and maintaining cars.
Through our stories we attempt to give you specific, actionable tips that you can use to make your money grow. It is these efforts of 16 years that has helped us grow from being India's first personal finance magazine to India's No. 1 personal finance magazine.
Outlook Weekly Magazine prices are inclusive of shipping and handling through USPS. (for US deliveries). For other Countries shipping will be handled through their Postal Services (like Airmail in India). Address for delivery (Subscription) can be changed anytime. Please mail us the changed address details to info@magazinesemporium.com.
The Magazine subscriptions will commence either from current issue or from next coming issue. The Weekly English Magazine will be shipped immediately on getting the issues from the publisher. They are inclusive of Diwali and Annual issues. Any special issues will also be sent free.
Subscribe weekly/monthly/yearly magazines - We ship to USA [ United States ], Alabama AL , Alaska AK , Arizona AZ , Arkansas AR , California CA , Colorado Co , Connecticut CT , Delaware DE , Florida FL , Georgia GA , Hawaii HI , Idaho ID , Illinois IL , Indiana IN , Iowa IA , Kansas KS , Kentucky KY , Louisiana LA , Maine ME , Maryland MD , Massachusetts MA , Michigan MI , Minnesota MN , Mississippi MS , Missouri MO , Montana MT , Nebraska NE , Nevada NV , New Hampshire NH , New Jersey NY , New Mexico NM , New York NY , North Carolina NC , North Dakota ND , Ohio OH , Oklahoma OK , Oregon OR , Pennsylvania PA , Rhode Island RI , South Carolina SC , South Dakota SD , Tennessee TN , Texas TX, Utah UT , Vermont VT , Virginia VA , Washington WA , West Virginia WV , Wisconsin WI , Wyoming WY
Australia [ AU ], Austria, Bahrain, Bangladesh, Barbados, Belarus, Bermuda, Bhutan, Botswana, Brunei Darussalam, Bulgaria, Cayman Islands, Cambodia, China [ CN ], Cyprus, Egypt, Eritrea, Estonia, Ethiopia, Fiji, France [ FR ], Georgia, Germany, Ghana, Greece [ GR ], Hong Kong, Hungary, Iceland, Ireland, Italy [ IT ], Japan, Jordan, Kenya, Latvia, Macao ( China )
Malaysia, Mauritius, Malawi, Mongolia, Morocco, Namibia, Nauru, Nepal, Netherlands [ NL ], New Zealand [ NZ ], Oman, Philippines, Poland, Portugal, Qatar, Romania, Russia, Senegal, Singapore [ SG ], South Africa, Spain, Switzerland, Taiwan, Tanzania, Thailand, Turkey, United Arab Emirates [ UAE ], Ukraine, United Kingdom [ UK]