Outlook Hindi Magazine
आउटलुक हिंदी पखवाड़े पत्रिका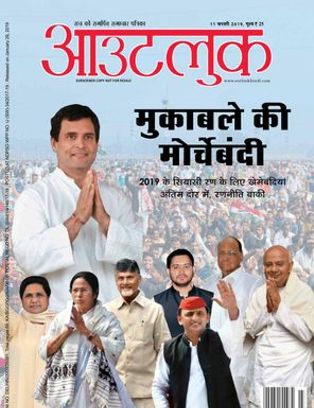 Outlook Hindi Magazine
$9.95 – $111.45
Outlook (आउटलुक हिंदी) February Monday 11 2019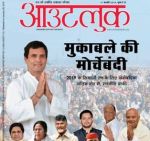 Cover Story based on coalition politics. How regional parties coming together to challenge BJP in coming General election. What will be BJP's and Congress' strategy for this. HariMohan Mishra, Harvir Singh, Prashant Srivastava throws light on its permutation and combination. Also columns of BJP leader shahnawaz hussain, Mahesh RangRajan and Jagdeep S. Chhokar on this.
Editorial based on Farmers concern will be key issue in Davos (world economic forum) and in the view of upcoming General election in India some relief is expected for them. Reservation for economically weaker section in general category. Will it become reality or is it a political gimmick? Government data shows Jobs and seats in govt educational institutions are shrinking. Will this Bill be stand on legal scrutiny?
Goods and Services Tax. Till now 549 changes have been made within 500 days. It explains its complex and improper implementation. Harish Manav reports from Chandigarh that how loophole in GST increased Tax frauds. Indian made history in Australia by defeating them on their soul in Test Series. Though India defeated Kangaroos in ODIs too. In India's victory pacers made big difference and Australian batsman fall big by facing them. Interview of batting legend little master Sachin Tendulkar. Subscription Now
Outlook (आउटलुक हिंदी) January Monday 28 2019

Cover Story based on Agriculture loan waiver. Harvir Singh, Prashant Srivastava throws the light on its various aspects. Ravi Bhoi, Kanchan Srivastava reports from MP, Chhatisgarh and Maharshtra. Column of T. Haque, M.V. Rajeev Gauda, G.S. Bindra analyses other aspects. Interview of Farmer leader V.M. Singh. Story on Rafale defence deal. How it is getting complex for government. Harimohan Mishra analyses it. Story on BJP's national political strategy. How PM Narendra Modi and party President Amit Shah preapared the winning formulae?
Editorial based on recent announcement of reservation for general caste and what would be its implications. Biopic movies reflecting its nationalistic approach and how political parties are trying to use it as an agenda. Abhishek Shukla describes in detail with recent examples. Subscription Now
Outlook (आउटलुक हिंदी) January Monday 14 2019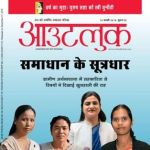 Cover Story based on Outlook Agriculture and Swaraj Awards conclave. Panel discussion on how agriculture crisis can be solved and how Co-Operatives and FPO can play crucial role in it. Agriculture and Kisan Kalyan Minister RadhaMohan Singh throws light on these issues.
How women power is challenging patriarchal society and brahmanical patriarchy? Ranjana Kumari, Satish Deshpandey and Surinder Singh Jodhka analyses the present scenario.
Recent notification issued by The Ministry of Home Affairs on 20th December which authorizes ten security and Police agencies to intercept data stored in the computer of a private individual. Retired Additional Director General of Border Security Force and security analyst S.K. Sood's column on this issue. Editorial based on challenges ahead of new year and how 2019 will be important for the country on electoral and economic front. After winning assembly polls what are the challenges before ruling congress Party in Rajsthan, MP and chhattisgarh. Ravi Bhoi and Narayan Bareth's ground report from these states. Subscription Now
Outlook (आउटलुक हिंदी) December Monday 31 2018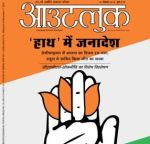 Outlook (आउटलुक हिंदी) December Monday 17 2018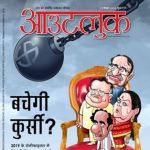 Cover story is based on election of Five states. How its result will shape the furure politics of the country. Harvir Singh analyzing the scenario of ground reality. While Prashant Shrivastava and Narayan Bareth reports from different areas of Rajsthan. Ravi Bhoi did ground reporting from Chhatisgarh and MP. M.S. Shankar reports from Hayderabad. Interview of Ashok Gehlot.
Special package on Sabrimala Issue. Minu ittyipe throws the light on various aspects of controversy and development. Kanchan Srivastava took interview of indian gender equality activist and the founder of the Bhumata Brigade. Editorial based on how public interest issues are not becoming the part of mainstream debate.
Story on recent terror blast in Punjab and many more incidents regarding this and its link up with ISI sponsored Khalistan group. Ex. DGP of Punjab P.Lal warns how Punjab is on radar of Pakistan. Story on recent development in Jammu and Kashmir after dissolution of state Legislative Assembly. Naseer Ganai describes the every events aftermath. An interview of Peoples Democratic Party (PDP) leader and former chief minister Mehbooba Mufti by Naseer Ganai. Subscription Now
Outlook (आउटलुक हिंदी) December Monday 03 2018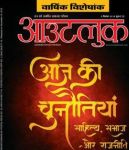 Cover story is based on the various challenges before the nation. Harimohan mishra, Ashok vajpayee, Giriraj kishore, Vishwnath tripathi, Vinod kumar shukla, Surjit patar, Ramdarash mishra, Asgar wajahat, Abdul bismillah, Manglesh dabral, Asad jaidi, kancha ilaiah shepherd, Kashinath singh, Sudhir pachuari, Vimal kumar and Arvind mohan throwing light on the issue arises in the field of literature, Society and Politics.
2- Editorial is based on the Outlook's journey and our anniversary special issue. Editor Harvir singh is analyzing the new challenges infront of the nation. 3- Interview of Central Textile Minister Smriti irani. Editor Harvir Singh talks on her life long journey. 4- Inside story on Finance ministry and RBI Tussle. Prashant srivastav is giving details of the controversy. 5- Ground report on election battle of Chhatisgarh. Ravi bhoi explains how will political equation being change regularly and there is no real wave on the ground. Subscription Now
Outlook (आउटलुक हिंदी) November Monday 19 2018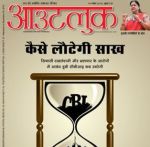 Cover Story based on controversy over top investigating agency of the country CBI. Feuding bosses cause the CBI to implode. Harimohan Mishra analyze the all drama and implications. Ex CBI officer Amod Kanth and SC lawyer Prashant Bhushan's interview on the issue. And opinion of Ex CBI officer N.K. Singh.
2- Special package on telecom issue. Prashant Srivastav throws the light on various problems regarding it, like call drop, slow speed etc. Bejon Mishra advocates for more freedom to TRAI to curb the problem. 3- Editorial based on current scenario of burning issue of autonomy of institutions. 4- Interview of Ex Union minister and senior BJP leader Kalraj Mishra.
He talks on various issues including probability in upcoming poll with Editor Harvir Singh and Associate Editor Prashant Srivastava. 5- Story on Jammu-Kashmir's local body election and its result shows very low turnout. Kashmir expert Ashok Kumar Pandey explains explains the implications of it. Subscription Now
Outlook (आउटलुक हिंदी) November Monday 05 2018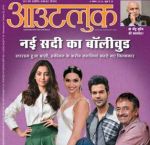 Cover Story based on how Indian Cinema is evolving and changing its course. It has become more content based rather than name based. In changing scenario Content has become the King. Giridhar Jha, Rakhi Shandilya, Srikant Trivedi, Abhishek Shukla and Avinash Das throws the light on all this aspect.
Special package on #MeToo Campaign in India and it's up rise in various field. Arshiya Dhar and Siddhartha Mishra covers how it has rages bollywood, comedy and most damagingly, media. Giridhar Jha covering it's other aspect, where #MeToo rages bollywood but its top actors have 'no coments' to offer.
Editorial based on current scenario of burning issue of #MeToo and Its political implications for parties, especially for rulling BJP. 4- Story based on upcoming legislative election in five states including MP. Harimohan Mishra, Narayan Bareth, Ravi Bhoi, M.S. Shankar covering the issues and challenges in the concerned states. Subscription Now
Outlook (आउटलुक हिंदी) October Monday 22 2018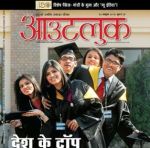 Outlook (आउटलुक हिंदी) October Monday 08 2018

1- Indian Rupee plunges to record low. And fuel prices hitting the sky day by day. All these factors are resulting into inflation and from common man to farmer, businessman everybody is getting affected. Prashant Srivastava goes in details of this issue. Pranav Sen's article based on what government could have done to avoid such situation. Abheek Barua and Tushar Arora throws the light on when government will act and take appropriate decision.
2- How our many laws dilute our legal and constitutional rights. Salik Ahmad describes how our some of laws are archaic and need to be more liberal. Amnesty international India executive director Aakar Patel's interview with Salik Ahmad. 3- Small and regional parties in north Indian especially in UP, Bihar, Jharkhand, Madhya Pradesh and Jharkhand can change the political game in upcoming general and legislative elections. Ajit Jha, Shashikant and Ravi Bhoi throws the light on it.
4- Story based on Vijay Mallya deportation. Ushinor Majumdar explains political and legal aspects of deportation and its implications. 5- In poll bound year Chief Minister of Madhya Pradesh talks on various issues relating to election, schemes, strategy, development projects, farmer agitation and other issues. Interview with Outlook Hindi Editor Harvir Singh. Subscription Now
Outlook (आउटलुक हिंदी) September Monday 24 2018

1- New age banking is evolving day by day. The cover story is based on change in banking system and it's implication. Prashant Srivastava explains it in detail. Manan Shah's article based on cyber fraud and it's increasing risk. Sunil Pant throws the light on Payment Bank and it's challenges. 2- How Pune's Bhima-Koregaon incident has become war of Mahabharat. Prachi Pinglay Plumber reports from Pune. 3- Walter K. Andersen, a professor who has studied the right-wing organisation for over five decades, speaks about the workings of the RSS and its growing influence on Indian society and politics. 4- Story based on Kerala Flood. Was the deluge so terrible because of poor planning and meddling with ¬nature? Minu Ittyipe reports from groud with Thufail P.T. 5- India creates history by winning most number of medals in 18th Asian Games. Chandan Kumar analyzing, this success is of rural india and players belong from deprived background. Subscription Now
Outlook (आउटलुक हिंदी) September Monday 10 2018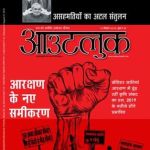 Cover Story is based on agitation for Reservation. Harimohan Mishra and Chandan Kumar explains the national and electoral impact of this issue. Harish Manav throws light on Jat Andolan, Narayan Bareth explains why Gujjar in Rajsthan demanding for ST quota despite being in OBC quota. Shashikant explains the reason behind Quota within quota announcement by UP Govt. Kanchan Shrivastav questioning the burning agrarian crisis behind Maratha demands for OBC quota. M.S. Shankar putting strong point of view of Kapu's demand for reservation and Tikendar Rawal is explaining how Patidar community in Gujrat can spoil BJP prospect in upcoming Lok sabha election. 2- M.S.R. Pillai from Tiruvnanthapuram and Prashant Srivastava from New Delhi reporting about Kerala disaster. Prashant Srivastava took interview of Ex DG of IMD Laxman Singh Rathor in this regard. 3- Former prime minister Atal bihari vajpayee's passes last week. Vijay trivedi, Yashwant sinha, Sompal shastri and Virendra jain remembering his journey. 4- The Muzaffarpur and Deoria revelations outraged people's conscience, but the rot in shelter homes goes far beyond. The failure is pervasive and systemic. Ajit jha analyzing the reason behind it. 5- In India there is a wide gap between the awaited number of transplants and available organs. Awareness is not only cause of this condition. Lack of infrastructure and specialist in government sector also make it bitter. Ajit jha's report. Subscription Now
Outlook (आउटलुक हिंदी) August Monday 27 2018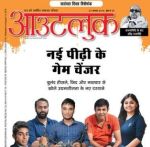 1- Young entrepreneurs are learning how to create opportunities, not just for themselves, but for the communities. The cover story is based on the journey of new era's entrepreneur. 2- Curtains rise on a potboiler as the final NRC draft spins a political punch-up in assam and beyond. Anupam bordoloi and abdul gani throwing light on this issue. 3- A shelter home in Bihar's Muzaffarpur is at the centre of an alleged sex scandal where the victims are minor inmates and the one of the abusers is the owner of the NGO operating it. Ajit jha's report. 4- Yashwant Sinha speaks to Harvir singh about the state of the current Government and various issue. 5- Sacred games underlines the power of freedom in the digital space. Giridhar jha throwing light on OTT. Subscription Now
Outlook (आउटलुक हिंदी) August Monday 13 2018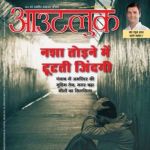 1- Punjab has been drug plagued for long time. The cover story is based on spreading drug menance. Now, neighbouring states of Punjab, Haryana, Rajasthan, Himachal, Jammu and kashmir are also effected from it. Harish manav throwing the light on whole problem. 2- Rahul Gandhi's words in Parliament during the course of the no confidence debate enthused his partymen. But it is enough for the Big Fight 2019? Is opposition accept him as a leader? Neerja Chowdhury analyzing the equation and challenges for Rahul Gandhi. 3- Story based on current situation of Higher Education and attempts made to reform it by government. Ex. chairman of UGC puts his opinion on recent action taken by MHRD to abolish UGC. Chandan Kumar explains complexity with higher education and new draft of Higher education commission of Indian. 4- Recently supreme court made it mandatory for Delhi-based private hospitals that were given land at subsidised rates will have to provide free treatment to EWS. Ajit jha throwing light on long legal battle behind it. 5- On Acharya Shiv Pujan Sahay's 125th birth anniversary Om nischal remembering his major role in shaping the Indian literature.
Subscription Now
Description
Buy (Order online) Outlook Fortnightly Magazine (Magasin) Now.
Outlook Fortnightly Magazine 11 फरवरी 2019 पखवाड़े पत्रिका: Cover Story based on coalition politics. How regional parties coming together to challenge BJP in coming General election. What will be BJP's and Congress' strategy for this. HariMohan Mishra, Harvir Singh, Prashant Srivastava throws light on its permutation and combination. Also columns of BJP leader shahnawaz hussain, Mahesh RangRajan and Jagdeep S. Chhokar on this.
Editorial based on Farmers concern will be key issue in Davos (world economic forum) and in the view of upcoming General election in India some relief is expected for them. Reservation for economically weaker section in general category. Will it become reality or is it a political gimmick? Government data shows Jobs and seats in govt educational institutions are shrinking. Will this Bill be stand on legal scrutiny?
Goods and Services Tax. Till now 549 changes have been made within 500 days. It explains its complex and improper implementation. Harish Manav reports from Chandigarh that how loophole in GST increased Tax frauds. Indian made history in Australia by defeating them on their soul in Test Series. Though India defeated Kangaroos in ODIs too. In India's victory pacers made big difference and Australian batsman fall big by facing them. Interview of batting legend little master Sachin Tendulkar.
Outlook has rewritten the way news and and general interest magazines are presented in India. It is comprehensive yet concise and crisp, investigative and bold in its approach. Outlook covers an array of topics ranging from current affairs, socio-economic issues, politics, lifestyle, entertainment, sports, international features, etc. Outlook reaches out to over 16 lakh upmarket, urban focused readers. Outlook has won a myriad of awards including the prestigious "International Press Institute" Award for Excellence in Journalism in 2007.
The Magazine encourages little known people who speak out loud against oppression, corrupt systems and social issues by instituting "Speak Out Awards". Outlook also triggers young minds through an all India School debate called 'Speak Out Debate" by reaching out to over 300 schools in 18 cities in India. Students who win the Indian round are sponsored by Outlook for international debates held in Korea, South Africa, etc
Outlook Fortnightly Magazine prices are inclusive of shipping and handling through USPS. (for US deliveries). For other Countries shipping will be handled through their Postal Services (like Airmail in India). Address for delivery (Subscription) can be changed anytime. Please mail us the changed address details to info@magazinesemporium.com.
आउटलुक हिंदी Fortnightly Magazine subscriptions will commence either from current issue or from next coming issue. Outlook paakshik Hindi Magazine will be shipped immediately on getting the issues from the publisher. They are inclusive of Diwali and Annual issues. Any special issues will also be sent free.
Subscribe weekly/monthly/yearly magazines - We ship to USA [ United States ], Alabama AL , Alaska AK , Arizona AZ , Arkansas AR , California CA , Colorado Co , Connecticut CT , Delaware DE , Florida FL , Georgia GA , Hawaii HI , Idaho ID , Illinois IL , Indiana IN , Iowa IA , Kansas KS , Kentucky KY , Louisiana LA , Maine ME , Maryland MD , Massachusetts MA , Michigan MI , Minnesota MN , Mississippi MS , Missouri MO , Montana MT , Nebraska NE , Nevada NV , New Hampshire NH , New Jersey NY , New Mexico NM , New York NY , North Carolina NC , North Dakota ND , Ohio OH , Oklahoma OK , Oregon OR , Pennsylvania PA , Rhode Island RI , South Carolina SC , South Dakota SD , Tennessee TN , Texas TX, Utah UT , Vermont VT , Virginia VA , Washington WA , West Virginia WV , Wisconsin WI , Wyoming WY
Australia [ AU ], Austria, Bahrain, Bangladesh, Barbados, Belarus, Bermuda, Bhutan, Botswana, Brunei Darussalam, Bulgaria, Cayman Islands, Cambodia, China [ CN ], Cyprus, Egypt, Eritrea, Estonia, Ethiopia, Fiji, France [ FR ], Georgia, Germany, Ghana, Greece [ GR ], Hong Kong, Hungary, Iceland, Ireland, Italy [ IT ], Japan, Jordan, Kenya, Latvia, Macao ( China )
Malaysia, Mauritius, Malawi, Mongolia, Morocco, Namibia, Nauru, Nepal, Netherlands [ NL ], New Zealand [ NZ ], Oman, Philippines, Poland, Portugal, Qatar, Romania, Russia, Senegal, Singapore [ SG ], South Africa, Spain, Switzerland, Taiwan, Tanzania, Thailand, Turkey, United Arab Emirates [ UAE ], Ukraine, United Kingdom [ UK]