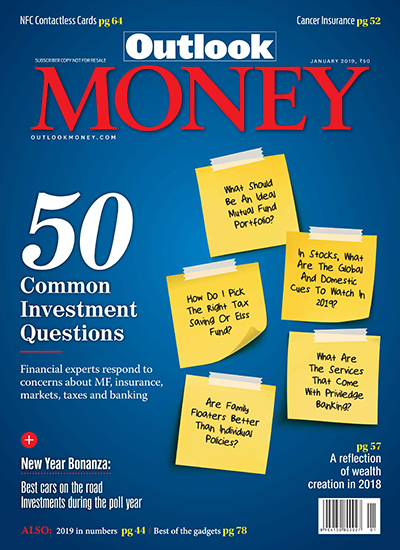 Outlook Money Magazine
$7.95 – $181.45
Outlook Money January Tuesday 01 2019

Investments in 2019 Ways to invest with minimum risk amidst uncertainties from polls to global developments. Planning to Save Tax in 2019, Investing in ELSS can ensure tax benefits along with substantial returns Curbing the Crab with Care A stand-along cancer insurance can help individuals withstand such ordeals Why use P2P platform For an investor, P2P platforms clearly provide an opportunity to make higher yields than traditional debt. Time to hold some gold again, If global growth does stall, gold is likely to go into a bull run Wealth creation in 2018: A Reflection Financial assets constitute 60.22 per cent of the total individual wealth in India Are bank charges justified About time Indian banks begin a new chapter Securing the Future from your 20s By starting the investments early, millennial can take advantage of the age & risk appetite Subscription Now
Outlook Money December Saturday 01 2018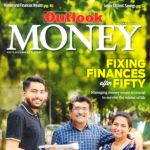 Fixing Finances after fifty, NBFCs in crisis, Contingency planning, Funding Foreign Education, A. Balasubramanian on Mutual Funds, Subscription Now
Outlook Money November Thursday 01 2018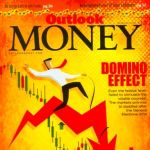 Domino Effect Even the festive fever failed to stimulate the volatile bounses. The markets promise to stabilise after the general Elections 2019 Subscription Now
Outlook Money October Monday 01 2018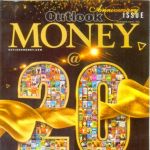 20th Anniversary, The Best Funds, Women in Finance, Where to Park Funds, Events that changed India Subscription Now
Outlook Money September Saturday 01 2018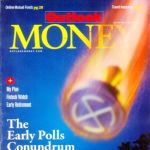 The Early polls conundrum, My Plan Fin tech Watch Early Retirement Subscription Now
Outlook Money August Wednesday 01 2018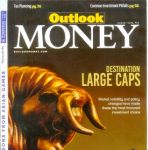 Destination large caps, tax planning, common investment pitfalls, market volatility and policy charges have made these the most favoured investment choice Subscription Now
Outlook Money July Sunday 01 2018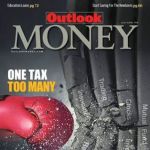 One Tax Too Many – India's new indirect tax system completes a year of permutations and combinations. 'Good and Simplex Tax' strives hard to make an impact on its stakeholders. Education Loan : The hidden risks of education loans Stock Pick: The tourism sector looks to restructure business for better yields says Yagnesh Kansara Also read – Smart Money, Market Outlook, Morningstar Fund Review and other stories Subscription Now
Outlook Money June Friday 01 2018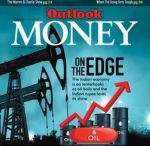 On The Edge – The Indian Economy is on the tenterhooks as oil boils and the Indian Rupee loses its shine. If crude prices and the currency fall sustains for long, it will hike inflation, impact debt and equity markets and hurt the investment climate. A report by Deepika Asthana. The Warren & Charlie Show : The Oracle of Omaha and his long time partner, Charlie Munger, shared insights right from moats to crypto-currencies at Berkshire Hathaway's annual meeting meeting at Omaha. Mutual Funds: 2018 saw 23 diversified equity funds beat Sensex with a decent margin, but a good part of the universe turned laggard, by Jash Kriplani. Also read – Smart Money, Market Outlook, Morningstar Fund Review and other stories Subscription Now
Outlook Money May Tuesday 01 2018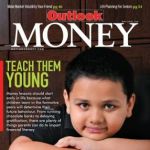 Catch Them Young While it's important to teach children about saving and spending money wisely, there are no fixed rules or methods. However, parents should follow a balanced and systematic approach, says Priya Nair Life Planning for Senior Citizens : Planning for the Golden Years They say 60 is the new 40, and with good reason. As people live longer thanks to advance medical care and technology, their cost of living rises proportionately. Insurance: Critical Illness and how to plan for it: Suffering from a chronic illness? You can still get insured. Also read – Smart Money, Market Outlook, Morningstar Fund Review and other stories Subscription Now
Outlook Money April Sunday 01 2018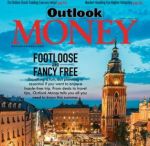 Footloose Fancy free Travelling is fun, but planning is essential if you want to enjoy a hassle-free trip. From deals to travel tips, Outlook Money tells you all you need to know this summer. OLM Conclave 2018: India's GDP Will Grow at 9 Per Cent Only If Net Exports Surge: Debroy Stock Pick: Mahindra & Mahindra – Stock Performance Lags Fundamentals. Sales outlook good; the company is poised to meet new regulatory norms, says Malini Bhupta Smart Money: Survival of the truest. Parambrata Chatterjee's money wisdom. Also read – Market Outlook, Morningstar Fund Review and other stories Subscription Now
Outlook Money March Thursday 01 2018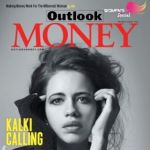 Description
Buy (Order online) Outlook Money Monthly Magazine (Magasin) Now.
Outlook Money Monthly Magazine January 2019 Issue: Investments in 2019 Ways to invest with minimum risk amidst uncertainties from polls to global developments. Planning to Save Tax in 2019, Investing in ELSS can ensure tax benefits along with substantial returns Curbing the Crab with Care A stand-along cancer insurance can help individuals withstand such ordeals Why use P2P platform For an investor, P2P platforms clearly provide an opportunity to make higher yields than traditional debt. Time to hold some gold again, If global growth does stall, gold is likely to go into a bull run Wealth creation in 2018: A Reflection Financial assets constitute 60.22 per cent of the total individual wealth in India Are bank charges justified About time Indian banks begin a new chapter Securing the Future from your 20s By starting the investments early, millennial can take advantage of the age & risk appetite
'Outlook' is India's most vibrant weekly news magazine with critically and globally acclaimed print and digital editions. Now in its 23rd year, Outlook's award-winning journalism has made the important interesting with groundbreaking public-interest and investigative reportage which has fetched it the International Press Institute Award for Excellence in 2007 and the World Media Summit Award in 2014.
Published from New Delhi, and printed at multiple locations, with editorial bureaux and contributors across India and the world, the general-interest magazine combines the quirky with the cutting edge in its coverage of Indian politics, business, international relations—and arts, culture, books and trends. The pages of Outlook have played host to the biggest names of Indian intellectualism, including its founding Editor-in-Chief, Vinod Mehta. It's currently edited by Ruben Banerjee. The Outlook Group now comprises a Hindi edition, a travel magazine (Outlook Traveller), a business magazine (Outlook Business), and a personal finance magazine (Outlook Money).
Launched in July 1998, Outlook Money has relentlessly worked as your money manager, helping you invest well, borrow wisely and spend smartly. The Outlook Money magazine has been advising its readers on finance, investing, real estate, smart savings, insurance, healthcare, travel, besides buying and maintaining cars. Through our stories we attempt to give you specific, actionable tips that you can use to make your money grow. It is these efforts of 16 years that has helped us grow from being India's first personal finance magazine to India's No. 1 personal finance magazine.
Outlook Money Monthly Magazine prices are inclusive of shipping and handling through USPS. (for US deliveries). For other Countries shipping will be handled through their Postal Services (like Airmail in India). Address for delivery (Subscription) can be changed anytime. Please mail us the changed address details to info@magazinesemporium.com.
Outlook Money Monthly Magazine subscriptions will commence either from current issue or from next coming issue. Outlook Money Monthly English Magazine will be shipped immediately on getting the issues from the publisher. They are inclusive of Diwali and Annual issues. Any special issues will also be sent free.
Subscribe weekly/monthly/yearly magazines - We ship to USA [ United States ], Alabama AL , Alaska AK , Arizona AZ , Arkansas AR , California CA , Colorado Co , Connecticut CT , Delaware DE , Florida FL , Georgia GA , Hawaii HI , Idaho ID , Illinois IL , Indiana IN , Iowa IA , Kansas KS , Kentucky KY , Louisiana LA , Maine ME , Maryland MD , Massachusetts MA , Michigan MI , Minnesota MN , Mississippi MS , Missouri MO , Montana MT , Nebraska NE , Nevada NV , New Hampshire NH , New Jersey NY , New Mexico NM , New York NY , North Carolina NC , North Dakota ND , Ohio OH , Oklahoma OK , Oregon OR , Pennsylvania PA , Rhode Island RI , South Carolina SC , South Dakota SD , Tennessee TN , Texas TX, Utah UT , Vermont VT , Virginia VA , Washington WA , West Virginia WV , Wisconsin WI , Wyoming WY
Australia [ AU ], Austria, Bahrain, Bangladesh, Barbados, Belarus, Bermuda, Bhutan, Botswana, Brunei Darussalam, Bulgaria, Cayman Islands, Cambodia, China [ CN ], Cyprus, Egypt, Eritrea, Estonia, Ethiopia, Fiji, France [ FR ], Georgia, Germany, Ghana, Greece [ GR ], Hong Kong, Hungary, Iceland, Ireland, Italy [ IT ], Japan, Jordan, Kenya, Latvia, Macao ( China )
Malaysia, Mauritius, Malawi, Mongolia, Morocco, Namibia, Nauru, Nepal, Netherlands [ NL ], New Zealand [ NZ ], Oman, Philippines, Poland, Portugal, Qatar, Romania, Russia, Senegal, Singapore [ SG ], South Africa, Spain, Switzerland, Taiwan, Tanzania, Thailand, Turkey, United Arab Emirates [ UAE ], Ukraine, United Kingdom [ UK]