Outlook Traveller Magazine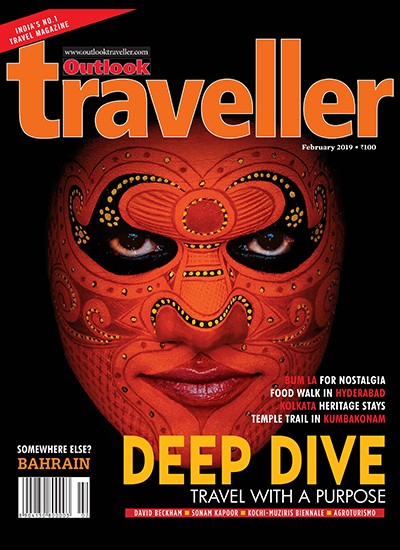 Outlook Traveller Magazine
$20.95 – $251.45
Outlook Traveller February Friday 01 2019

Outlook Traveller January Tuesday 01 2019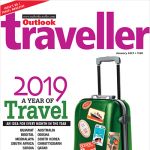 We kick off a new year of travel with 12 travel ideas, one for each month of the year. GUJARAT, DODITAL, MEGHALAYA, SOUTH AFRICA, SERBIA, ISTANBUL, AUSTRALIA, ODISHA, SOUTH KOREA, CHHATISGARH, QATAR, MACAO Subscription Now
Outlook Traveller December Saturday 01 2018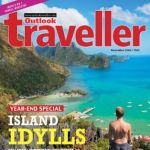 Year End Special ISLAND IDLLYS: This issue of Traveller takes you to some of the finest island destinations in the world, including the likes of Maldives, Mauritius, Philippines, Sri Lanka, Kurumgad, Langkawi. Somewhere Else?, Arunachal The Tamara Kodai, Sara ali khan, Bahrain Air Show, Kashmir Subscription Now
Outlook Traveller November Thursday 01 2018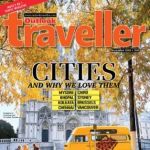 The City Issue: we visit and fall in love with a few exciting cities, some well-visited and others we hope you would. From Indian gems such as Mysore, Bhopal, Kolkata and Chennai, to international worthies like Cairo, Sydney, Brussels and Vancouver; each city is better than the last, and the next. There's lots more besides: a Denmark sojourn, the best restaurant in the world, and charismatic Uzbekistan. Subscription Now
Outlook Traveller October Monday 01 2018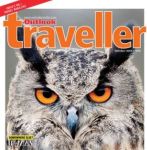 The Wildlife Issue In this issue we bring you the best in wildlife. From dugongs to dragonflies, white tigers to dolphins, birding in Ladakh to leopards in Jhalana, this issue will tell you about the best wildlife experiences in India. We also have adventures from Wyoming, Wales and under the sea. There's lots more besides: a meal in the Maldives, Filipino delicacies, and a story on Indians who've been to over 100 countries and counting. Subscription Now
Outlook Traveller September Saturday 01 2018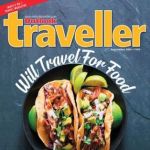 Will travel for food This issue is all about food. From Northeastern food in Delhi to the kitchens of classic Hyderabad restaurants, vegetarian delights in Los Angeles to breakfast tacos in Austin, food walks in the country you need to go on to the ultimate Bawa breakfast; this issue is a foodie's dream Subscription Now
Outlook Traveller August Wednesday 01 2018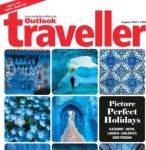 A picture-perfect holiday used to be every traveller's dream. Now it's a necessity in the Age of Instagram. In this issue, we showcase some of the most scenic destinations going. Bonus: ace travel photographers share tips and tricks for that perfect holiday shot. Subscription Now
Outlook Traveller July Sunday 01 2018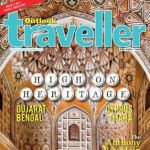 This issue we're 'High on Heritage' and the past has never looked so exciting. Travel with us through the ages, one story at a time Subscription Now
Outlook Traveller June Friday 01 2018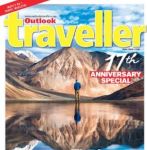 Timeless journeys In this issue we bring you tales about timeless journeys. From Varanasi to Ladakh, Antarctica to Easter Island; we bring you stories about places you must visit at least once. There's lots more besides: edutainment in Hong Kong, and the Bakarwals. Subscription Now
Outlook Traveller May Tuesday 01 2018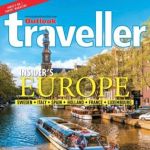 Insider's Europe In this issue we bring you the best of Europe from an insider's perspective. Read about Sweden, Italy, Luxembourg, Spain, France, Holland and Estonia to plan for your next Europe adventure. There's lots more besides: riding in Goa, and the ultimate guide to enjoying the football World Cup in Russia Subscription Now
Description
Buy (Order online) Outlook Traveller Monthly Magazine (Magasin) Now.
Outlook Traveller Monthly Magazine February, 2019 Issue: Deep Dive Travel with a purpose, Somewhere else? Bahrain, Bum LA for Nostalgia, Food walk in hyderabad, Koltata Heritage stays, Temple trail in Kumbakonam
For the serious traveller, Outlook Traveller is a mine of information, keeping you up-to-date with the latest trends in travel and tourism. For those who prefer to travel in their armchairs, it lays out a sensual feast. Postcard pretty visuals, practical advice and atmospheric travel experiences make Outlook Traveller an engrossing and refreshing read. Outlook was first issued in October 1995 with Vinod Mehta as the editor in chief. The magazine is owned by the Raheja group. The publisher is Outlook Publishing India Pvt. Ltd. It features contents from politics, sports, cinema, and stories of broad interests.
Outlook Traveller Monthly Magazine prices are inclusive of shipping and handling through USPS. (for US deliveries). For other Countries shipping will be handled through their Postal Services (like Airmail in India). Address for delivery (Subscription) can be changed anytime. Please mail us the changed address details to info@magazinesemporium.com.
Outlook Traveller Monthly Magazine subscriptions will commence either from current issue or from next coming issue. The Monthly English Magazine will be shipped immediately on getting the issues from the publisher. They are inclusive of Diwali and Annual issues. Any special issues will also be sent free.
Subscribe weekly/monthly/yearly magazines - We ship to USA [ United States ], Alabama AL , Alaska AK , Arizona AZ , Arkansas AR , California CA , Colorado Co , Connecticut CT , Delaware DE , Florida FL , Georgia GA , Hawaii HI , Idaho ID , Illinois IL , Indiana IN , Iowa IA , Kansas KS , Kentucky KY , Louisiana LA , Maine ME , Maryland MD , Massachusetts MA , Michigan MI , Minnesota MN , Mississippi MS , Missouri MO , Montana MT , Nebraska NE , Nevada NV , New Hampshire NH , New Jersey NY , New Mexico NM , New York NY , North Carolina NC , North Dakota ND , Ohio OH , Oklahoma OK , Oregon OR , Pennsylvania PA , Rhode Island RI , South Carolina SC , South Dakota SD , Tennessee TN , Texas TX, Utah UT , Vermont VT , Virginia VA , Washington WA , West Virginia WV , Wisconsin WI , Wyoming WY
Australia [ AU ], Austria, Bahrain, Bangladesh, Barbados, Belarus, Bermuda, Bhutan, Botswana, Brunei Darussalam, Bulgaria, Cayman Islands, Cambodia, China [ CN ], Cyprus, Egypt, Eritrea, Estonia, Ethiopia, Fiji, France [ FR ], Georgia, Germany, Ghana, Greece [ GR ], Hong Kong, Hungary, Iceland, Ireland, Italy [ IT ], Japan, Jordan, Kenya, Latvia, Macao ( China )
Malaysia, Mauritius, Malawi, Mongolia, Morocco, Namibia, Nauru, Nepal, Netherlands [ NL ], New Zealand [ NZ ], Oman, Philippines, Poland, Portugal, Qatar, Romania, Russia, Senegal, Singapore [ SG ], South Africa, Spain, Switzerland, Taiwan, Tanzania, Thailand, Turkey, United Arab Emirates [ UAE ], Ukraine, United Kingdom [ UK]