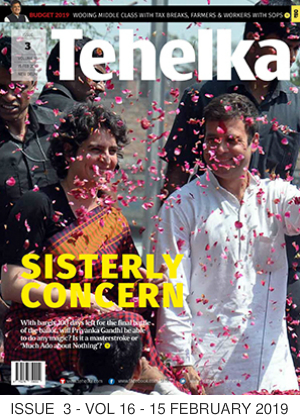 Tehelka Magazine
$4.95 – $246.45
Tehelka February Friday 01 2019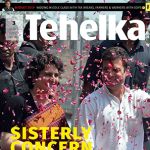 Sisterly Concern Subscription Now
Tehelka January Tuesday 15 2019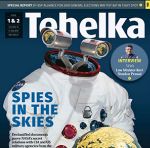 spies in the skies Subscription Now
Tehelka December Saturday 15 2018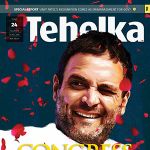 Congress Returns?, Urjit Patel Resignation comes as embarrassment to Govt Subscription Now
Tehelka December Saturday 01 2018
WHY SAD IS SAD? Subscription Now
Tehelka November Thursday 01 2018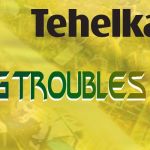 REAPING TROUBLES Subscription Now
Tehelka October Monday 01 2018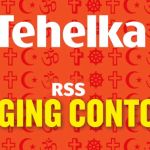 RSS Changing contours? Subscription Now
Tehelka September Saturday 01 2018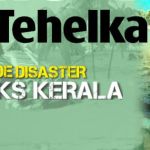 Man Made Disaster Sinks kerala Subscription Now
Tehelka August Monday 06 2018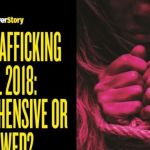 AntiTraffickingBill2018: Comprehensive Or Flawed? Subscription Now
Tehelka July Monday 30 2018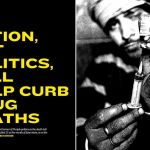 Action not politics, will help curb drug deaths Subscription Now
Tehelka July Sunday 15 2018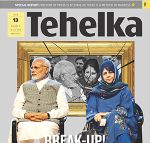 To no end BJP PDP Jammu and kashmir Governors rule Militancy Subscription Now
Tehelka June Saturday 30 2018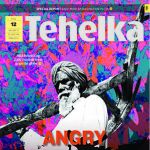 Tehelka June Friday 15 2018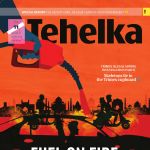 Fule on fire, crude oil prices have a direct bearing on petrol and diesel rates which have shot up to highest peak since 2014Trimex illegal mining Investigation part II skeletons lie in the trimex cupboard Subscription Now
Tehelka May Thursday 31 2018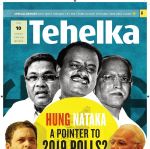 Hung NATAKA A pointer to 2019 polls? Amid uproar over yeddyurappa's swearing in as CM, the fracture mandate in the assembly poll hints that regional parties will play crucial role in the 2019 election. Special Report Govt must discard 'let the court decide' attitude, say apex court Subscription Now
Tehelka May Tuesday 15 2018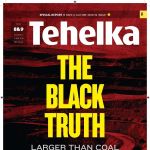 IS Rape now a Culture now in India?, The Black Truth larger than coal black scam Subscription Now
Description
Buy (Order online) Tehelka Weekly Magazine (Magasin) Now.
Tehelka Weekly Magazine 01 February 2019 1 Issue: Sisterly Concern
Tehelka (Hindi: Sensation) is an Indian news magazine known for its investigative journalism and sting operations. It was founded by Tarun Tejpal and Aniruddha Bahal in 2000 as a website. It began circulating tabloid-format newspapers in 2004 and switched to magazine in 2007. The Magazine first sting operation was on a cricket match fixing scandal in 2000 and the second, which was its most widely known, was "Operation West End" in 2001
The Weekly Magazine prices are inclusive of shipping and handling through USPS. (for US deliveries). For other Countries shipping will be handled through their Postal Services (like Airmail in India). Address for delivery (Subscription) can be changed anytime. Please mail us the changed address details to info@magazinesemporium.com.
Tehelka Weekly Magazine subscriptions will commence either from current issue or from next coming issue. The Weekly English Magazine will be shipped immediately on getting the issues from the publisher. They are inclusive of Diwali and Annual issues. Any special issues will also be sent free.
Subscribe weekly/monthly/yearly magazines - We ship to USA [ United States ], Alabama AL , Alaska AK , Arizona AZ , Arkansas AR , California CA , Colorado Co , Connecticut CT , Delaware DE , Florida FL , Georgia GA , Hawaii HI , Idaho ID , Illinois IL , Indiana IN , Iowa IA , Kansas KS , Kentucky KY , Louisiana LA , Maine ME , Maryland MD , Massachusetts MA , Michigan MI , Minnesota MN , Mississippi MS , Missouri MO , Montana MT , Nebraska NE , Nevada NV , New Hampshire NH , New Jersey NY , New Mexico NM , New York NY , North Carolina NC , North Dakota ND , Ohio OH , Oklahoma OK , Oregon OR , Pennsylvania PA , Rhode Island RI , South Carolina SC , South Dakota SD , Tennessee TN , Texas TX, Utah UT , Vermont VT , Virginia VA , Washington WA , West Virginia WV , Wisconsin WI , Wyoming WY
Australia [ AU ], Austria, Bahrain, Bangladesh, Barbados, Belarus, Bermuda, Bhutan, Botswana, Brunei Darussalam, Bulgaria, Cayman Islands, Cambodia, China [ CN ], Cyprus, Egypt, Eritrea, Estonia, Ethiopia, Fiji, France [ FR ], Georgia, Germany, Ghana, Greece [ GR ], Hong Kong, Hungary, Iceland, Ireland, Italy [ IT ], Japan, Jordan, Kenya, Latvia, Macao ( China )
Malaysia, Mauritius, Malawi, Mongolia, Morocco, Namibia, Nauru, Nepal, Netherlands [ NL ], New Zealand [ NZ ], Oman, Philippines, Poland, Portugal, Qatar, Romania, Russia, Senegal, Singapore [ SG ], South Africa, Spain, Switzerland, Taiwan, Tanzania, Thailand, Turkey, United Arab Emirates [ UAE ], Ukraine, United Kingdom [ UK]