The Week Magazine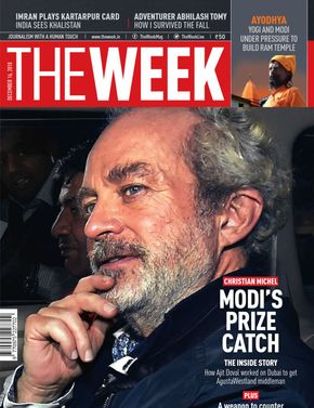 The Week Magazine
$4.95 – $246.45
The Week December Sunday 09 2018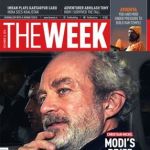 THE WEEK brings you inside information on Christian Michel's extradition process Also Read: Yogi and Modi under high pressure to build Ram temple. Imran Plays Kartarpur card India sees Khalistan, Adventurer Abhilash Tomy How I survived to the fall, A weapon to counter Rahul's Rafale barbs Subscription Now
The Week December Sunday 02 2018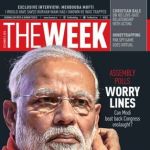 The BJP has more to lose than the Congress in the upcoming assembly polls. Also read, exclusive interview with Mehbooba Mufti. Free THE WALLET supplement, too, with the latest issue now on stands. Subscription Now
The Week December Sunday 02 2018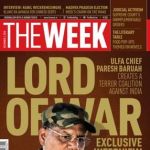 THE WEEK speaks to ULFA chief Paresh Barua who has created a terror coalition against India Also Read: Interview with ousted Sri Lankan prime minister Ranil Wickremesinghe Subscription Now
The Week November Sunday 25 2018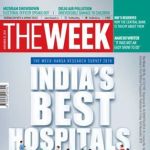 Read to know what makes AIIMS the best hospital in India. Mizoram Showdown, Delhi Air Pollution Irreversible damage to children, RBI's Reserves Why the central bank is touchy about them, Narcos writer, it was not an easy shown to do Subscription Now
The Week November Sunday 18 2018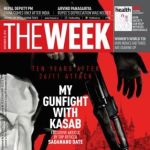 Top cop Sadanand Date retells his brush with Ajmal Kasab 10 years after 26/11 Also read to find out what it means to be an intersex individual Subscription Now
The Week November Sunday 11 2018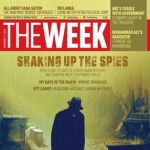 Read about Modi's plans for R&AW;'s major makeover as it celebrates its 50th year Also read all about Sana Satish, the man who 'bribed' CBI bosses Subscription Now
The Week November Sunday 04 2018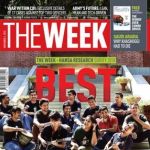 THE WEEK-Hansa Research Best B-Schools Survey 2018. Also read about the war within the CBI exclusive details of 17 cases against top two officers and why journalist Jamal Khashoggi had to die. Free HEALTH supplement The worry over combo drugs, with the latest issue now on stands. Subscription Now
The Week October Sunday 28 2018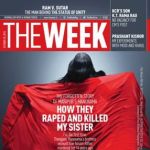 RAM V. SUTAR the man behing the satue of unity. THE WEEK tells the tragic, untold story of Thangjam Manorama's murder Also read: Interview with Prashant Kishor, election strategist who talks about Narendra Modi, Rahul Gandhi, politics and more These and much more in the latest issue now on stands. Subscription Now
The Week October Sunday 21 2018
Sai Baba's message of oneness binds devotees of all faiths. Shirdi celebrates the centenary of the saint-fakir. Also read, Anuja Chauhan's take on the #MeToo movement in India, and how CBI's image has taken a beating. Free HEALTH supplement, too, with the latest issue now on stands. Subscription Now
The Week October Sunday 14 2018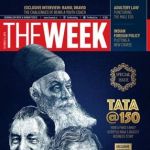 Special Issue: Tata @ 150—How a Parsi family scripted India's biggest business story. Also read, exclusive interviews with N. Chandrasekaran, chairman, Tata Sons, and Rahul Dravid. These and much more in the latest issue now on stands. Subscription Now
The Week October Sunday 07 2018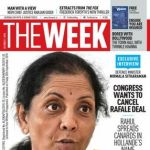 Defence Minister Nirmala Sitharaman, in an exclusive interview, speaks about the Rafale deal and how crucial it is to the Indian Air Force Also read, Chief Justice-designate Ranjan Gogoi's handling of politically significant cases will be keenly watched Free WALLET supplement, too, with the latest issue now on stands. Subscription Now
The Week September Sunday 30 2018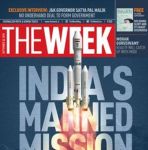 Gaganyaan, our first manned spaceflight, will make India the fourth country to send humans into space. Also read, exclusive interviews with J&K governor Satya Pal Malik, and with the son of slain Colombia drug lord Pablo Escobar. Free HEALTH supplement, too, with the latest issue now on stands. Subscription Now
The Week September Sunday 23 2018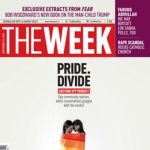 Section 377 is out, love is in. But the war is far from over. Also read, how the Kerala nun rape scandal has rocked the Catholic church, and exclusive extracts from a new book on the man-child Trump. These and much more in the latest issue now on stands. Subscription Now
Description
Buy (Order online) The Week Weekly Magazine (Magasin) Now.
The Week Weekly Magazine December 16, 2018 Weekly Issue: THE WEEK brings you inside information on Christian Michel's extradition process Also Read: Yogi and Modi under high pressure to build Ram temple. Imran Plays Kartarpur card India sees Khalistan, Adventurer Abhilash Tomy How I survived to the fall, A weapon to counter Rahul's Rafale barbs
TheWeek is the best selling general interest English news magazine. The magazine covers politics, entertainment, social issues, trends, technology, lifestyle, who's hot, who's not, and everything else you should be knowing.
The Week Weekly Magazine prices are inclusive of shipping and handling through USPS. (for US deliveries). For other Countries shipping will be handled through their Postal Services (like Airmail in India). Address for delivery (Subscription) can be changed anytime. Please mail us the changed address details to info@emporiumonnet.com.
TheWeek Weekly Magazine subscriptions will commence either from current issue or from next coming issue. The Weekly English Magazine will be shipped immediately on getting the issues from the publisher. They are inclusive of Diwali and Annual issues. Any special issues will also be sent free.
Subscribe weekly/monthly/yearly magazines - We ship to USA [ United States ], Alabama AL , Alaska AK , Arizona AZ , Arkansas AR , California CA , Colorado Co , Connecticut CT , Delaware DE , Florida FL , Georgia GA , Hawaii HI , Idaho ID , Illinois IL , Indiana IN , Iowa IA , Kansas KS , Kentucky KY , Louisiana LA , Maine ME , Maryland MD , Massachusetts MA , Michigan MI , Minnesota MN , Mississippi MS , Missouri MO , Montana MT , Nebraska NE , Nevada NV , New Hampshire NH , New Jersey NY , New Mexico NM , New York NY , North Carolina NC , North Dakota ND , Ohio OH , Oklahoma OK , Oregon OR , Pennsylvania PA , Rhode Island RI , South Carolina SC , South Dakota SD , Tennessee TN , Texas TX, Utah UT , Vermont VT , Virginia VA , Washington WA , West Virginia WV , Wisconsin WI , Wyoming WY
Australia [ AU ], Austria, Bahrain, Bangladesh, Barbados, Belarus, Bermuda, Bhutan, Botswana, Brunei Darussalam, Bulgaria, Cayman Islands, Cambodia, China [ CN ], Cyprus, Egypt, Eritrea, Estonia, Ethiopia, Fiji, France [ FR ], Georgia, Germany, Ghana, Greece [ GR ], Hong Kong, Hungary, Iceland, Ireland, Italy [ IT ], Japan, Jordan, Kenya, Latvia, Macao ( China )
Malaysia, Mauritius, Malawi, Mongolia, Morocco, Namibia, Nauru, Nepal, Netherlands [ NL ], New Zealand [ NZ ], Oman, Philippines, Poland, Portugal, Qatar, Romania, Russia, Senegal, Singapore [ SG ], South Africa, Spain, Switzerland, Taiwan, Tanzania, Thailand, Turkey, United Arab Emirates [ UAE ], Ukraine, United Kingdom [ UK]